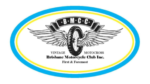 Description:
"The Brisbane Motorcycle Club a vintage and Classic motocross club​, was established in 1925 and is one of the oldest motorcycle clubs in Australia.
We welcome new members, volunteers and spectators to join us in the enjoyment and camaraderie of our shared passion.
The club has a motocross tracks at its disposal located in the inner Brisbane northern suburb of Banyo (often referred to as the Nudgee track)."
Contacts:
Steven Brequist - President (0409) 862 746
Randall Goldsworthy - President (0449) 723 327
Venue Address:
60 Raubers Road, Banyo
4014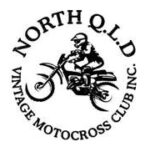 Description:
North Queensland Vintage Motocross Club
It's all about old bikes and old blokes.
Get them out and get them dirty!!
The club started life as Townsville and District Vintage Motocross Club established in Townsville 2010 by a bunch of likeminded people to ride / race and socialise with others of the same age group on the bikes we grew up with.
The decision to start the club was simple, move away from the modern club events and create a safer place to compete in a social setting.
The club was the first Vintage Motocross Club in Australia to run pre 90 and pre 95 classes and now run to pre 97 models.
Contacts:
Duane Hutley - President (0418) 271 220
Darren Brooks - Secretary (0418) 631 312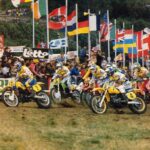 Description:
QVMX is mainly a Vintage MX club who uses the National Track at QMP for most events (RPAs and Club Days). We have one major event Conondale Classic in August run at Green Park, Conondale. We also cater for some junior classes, at some events.

www.qvmx.com.au
Contacts:
Kevin Mortimer - Secretary
Venue Address:
QMP
110 Goan Road
Coulson
4310