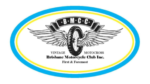 Description:
The Brisbane Motorcycle Club is a vintage motocross racing club - VMX, running race events at various locations including Nudgee in Brisbane.
Contacts:
Secretary - Randall Goldsworthy
Venue Address:
104 Old Warrick Road, Harrisville QLD 4307
60 Raubers Road, Banyo QLD 4014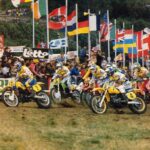 Description:
Queensland Vintage Motocross (QVMX)
'Bringing Back the Golden Era'
Queensland Vintage Motocross Club is a social motocross club which offers participants the opportunity to participate in both practice days and race days throughout the year. We cater for bikes in various classes from pre 60 to pre 95.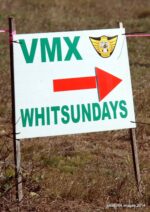 Venue Address:
The Whitsunday Classic Motocross was first ran as an English style grass track in Proserpine Show Grounds. To celebrate the 30th anniversary of the Proserpine Motorcycle Club, the clubs name was change to Whitsunday. Once a year in August on a Saturday afternoon a Show N Shine is held. It features some of the best restored dirt bikes in Australia. Most of which show that they are not "trailer queens" and hold a Ride Day on the Sunday.
Motorcycling in Mackay & District || Areas around Mackay include, Rocklea near the Ron Cam Bridge, Bayseville (near Mackay Harbour), Glossop Park near Eton, Boundary Creek, Pinevale, Oakdale, Mt Spencer, Simla, Springvale, Hannaville Station, The Humpty (The Bushranges M/C Club) Koumala, Gum Valley Proserpine, Donnybrook, Retreat, Glenden, Moranbah, Clermont, Dysart, Middlemount, Blackwater, Seaview Beach, Bucasia Beach Races, Kungurri Hill Climb, Eimeo Trail rides, Marian, Sarina Grass Track (Showgrounds).