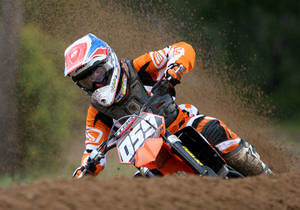 If slamming whoops, carving berms and flying high over jumps is your idea of fun, then motocross is the sport for you.
Motocross is one of the most popular off-road sports in the country. It is run on tracks shaped from natural terrain and produces fast, close and exciting racing.
Stadium Motocross (or Stadium X) involves a man-made track that is constructed in a Stadium environment.
Freestyle Motocross (FMX) is another form of Motocross that involves tricks. You'll need a Freestyle Motocross endorsement for this type of racing. Find out more information about licence endorsements
Looking for a Motocross Club ?