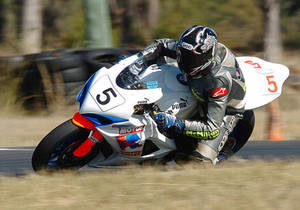 High performance best describes this thrilling black top experience for riders and spectators alike.
Road Racing is a very popular form of motorcycle sport thanks in no small part to a long line of Australian riders who've made it big on the MotoGP and World Superbike stage.
There are many categories of Road Racing, from stock-standard production machines through to rapid-fire Superbike and Supersport machines.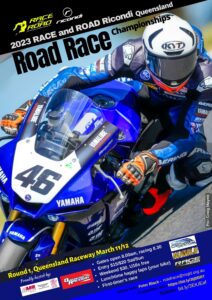 QUEENSLAND ROAD RACE CHAMPIONSHIPS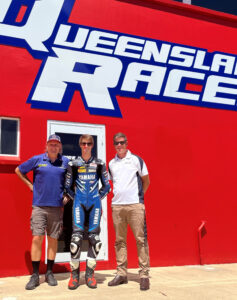 Ricondi Major Sponsor of Queensland Road Race Champ
Locally-bred supplier and designer of protective motorcycle racing and riding gear, Ricondi, and their HQ superstore RACE and ROAD are the new title sponsors behind this year's state road race championship, which takes place at Queensland Raceway on March 11-12.
Sanctioned by Motorcycling Australia and run on the same "Paperclip" circuit layout soon to be used… Full story here: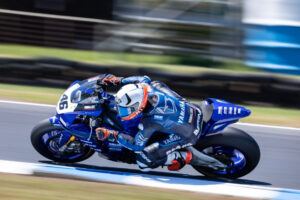 Queensland Road Race Championships Opener Announced
A throttle-hungry pack of the country's best motorcycle racers is expected to converge upon Queensland Raceway when QR and the Motorcycling Queensland Road Race Subcommittee jointly host round one of the Queensland Road Race Championships.
Held on the weekend of March 11/12… Full story here:

QUEENSLAND CHAMPIONSHIPS COMPETITOR INFO:
The Queensland Road Race Championships are hosted by Queensland Raceway and the Motorcycling Queensland Road Race Subcommittee.

Supplementary regulations and entries will be available on Ridernet 2.0 Enter Here


Period 5, 6, and 7 (Pre-Modern, up to '97), 600cc and Unlimited categories will be included as non-championship classes.

At the discretion of the event organisers, there may be other bikes allowed into the Period 5,6,7 event, ie: 'Unchained bikes' allowing the International class period bikes to run, although they would be ineligible for the title.

Competitors will each receive three extra free tickets to invite crew and guests along.

Free camping is available for riders, both at the track and within the Ipswich Motorsport Precinct

Supp Regs / Rules:



QRRC CLUBMAN SIDECARS

QRRC PRE MODERN

QRRC FORMULA 3

QRRC SUPPS TMH

QRRC Production 300 . QRRC Production 400

QRRC SuperTwins ENTER NOW