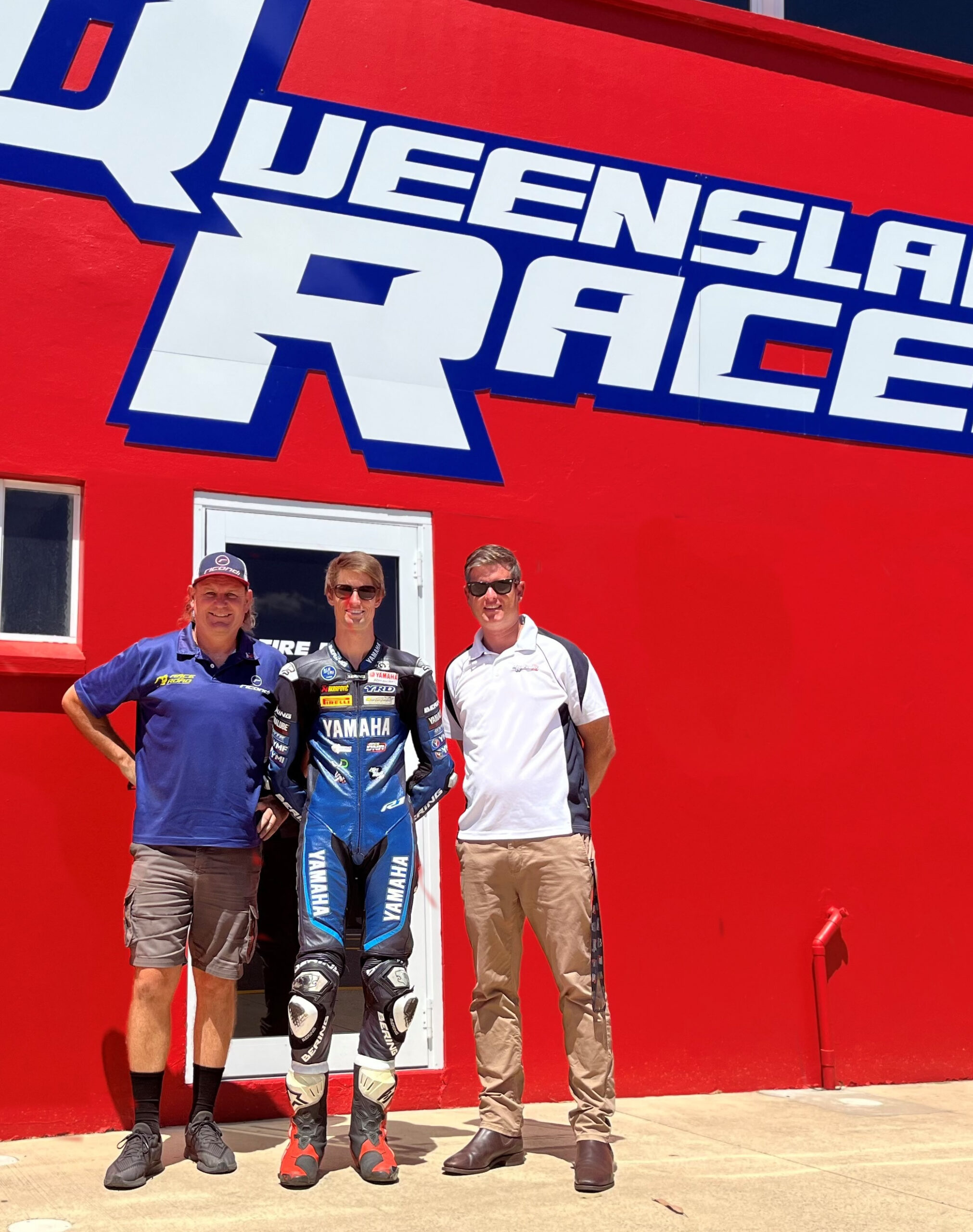 Locally-bred supplier and designer of protective motorcycle racing and riding gear, Ricondi, and their HQ superstore RACE and ROAD are the new title sponsors behind this year's state road race championship, which takes place at Queensland Raceway on March 11-12.
Sanctioned by Motorcycling Australia and run on the same "Paperclip" circuit layout soon to be used for the April ASBK round, the RACE and ROAD Ricondi Queensland Road Race Championships Round 1 is expected to attract the country's fastest motorcycle racers.
Archerfield-based RACE and ROAD Superstore Managing Director Andrew Smart is proud of the association; "We've never been a title sponsor before so I'm looking forward to seeing the local enthusiasts come out, since we're nice and close to the city.
"We've been heartened by the level of interest from people coming into the store," he continued. "I'll be racing on my new Ducati Panigale V4, so I'll be able to show Jonesy a few lines," he joked.
Current Australian Superbike Champion Mike Jones is looking forward to returning to QR, after the recent pre-season test at Sydney Motorsport Park gave him good cause for confidence.
"The 2023 Yamaha R1M has everything I need to go fast," said Jones. "The sense of confidence I get from it is really something. When that trust and predictability is there you know you can ride it to its limits," he continued.
When your work vehicle makes over 200 horsepower fitness is crucial, and the Gold Coaster has been "keeping pretty fit on the pushy", with an eye-watering cycling regimen of 300-400kms a week!
"Cardio fitness is really important to give you the concentration you need. The last few minutes of a superbike race are often critical, but if you feel good you can still concentrate even though you're spent physically. And the faster you go the more that matters."
Competition in the RACE and ROAD Ricondi Queensland Road Race Championships begins Saturday March 11, with gates open at 8.00am both days, and racing starting at 8.30.
Entry for adults is $15.00 on Saturday and $20.00 on Sunday ($30 for a weekend pass). Kids under 16 are free. Spectators are welcome in the pit area and on the viewing platforms above the new pit garages.
Pic: RACE and ROAD Superstore Managing Director Andrew Smart, Aussie Superbike Champion Mike Jones, and Neil Lewis, QR General Manger