Description:
Our club was formed around 50 years ago. We welcome all forms of motorcycles. Our venue has a MX track, dirt track and natural terrain.
Contacts:
Glenda Brooks - Secretary
Venue Address:
32 Old Showground Road,
Clermont
4721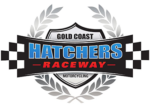 Description:
We are the Mike Hatcher Junior Motorcycle Club, where champions are born! Our Gold Coast raceway offers a facility for young riders to participate in dirt track racing.
Venue Address:
10 Captain Cook Drive,
Arundel QLD 4213
4213