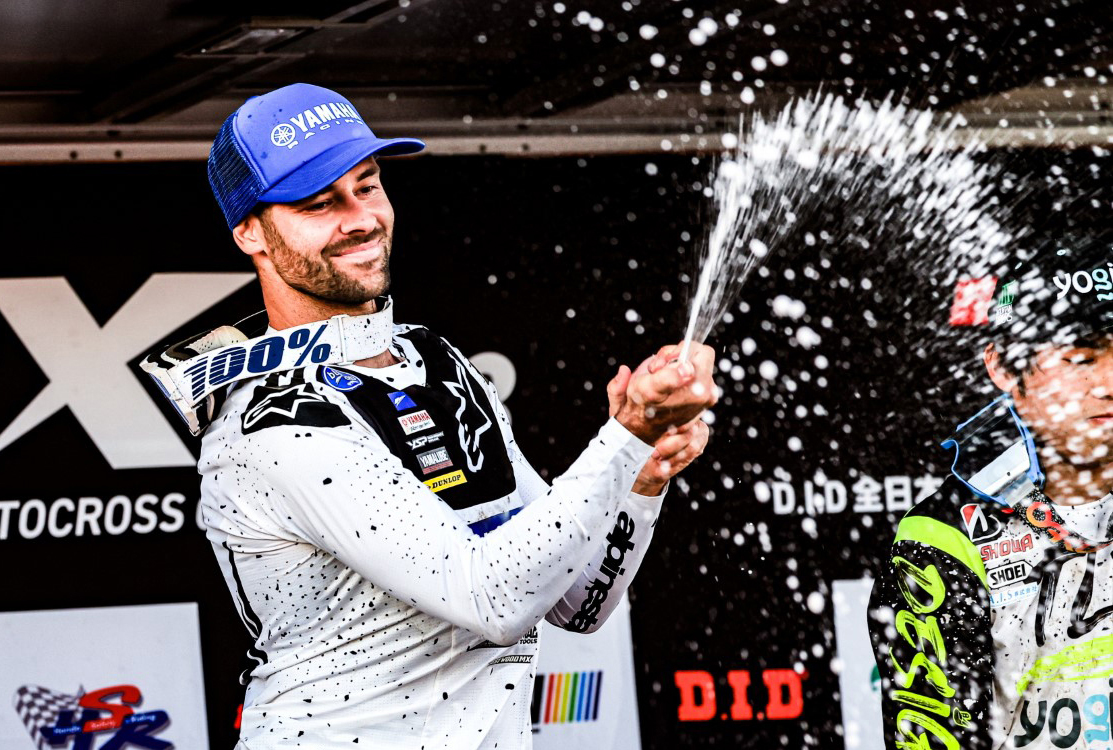 The race win streak ends but the round streak is still intact for Jay Wilson after round eight of the All -Japanese Motocross Championships at the Saitama circuit in Japan, held on the weekend.
Wilson finished with 1-3-1 results from the three, fifteen-minute races contested to take another round win, but his race win streak was stopped at 19 after a drama filled race two on the day.
In the opening laps of the second race, Wilson and US rider, Trey Canard, engaged in a battle for the race lead. Wilson was right on the rear wheel of Canard and was able to pull alongside entering a right hand turn after a fast straightaway.
With the Australian on the inside, he made an aggressive move on Canard, resulting in both riders going down. Canard was unable to finish, but Wilson was able to pick up his Yamaha YZ450F, remount and rejoin the race.
With less than 10 minutes in the race, Wilson scrambled to regain as many positions and points as possible. He was able to get back to third place and be hot on the heels of the lead duo on the final lap. Fortunately, he was able to rebound in race three to take another commanding win and earn another round victory, his eight of the season, and cement his dominance in the IA1 class for 2023.
"I want to apologise to Trey for the incident in race two, that was entirely on me and I take full responsibility for what happened," Wilson begins. "I rushed a pass that probably wasn't there when I should have just settled early and found my way past later in the race or when there was a better opportunity. It's not how I race and I'm sorry to Trey and his team."