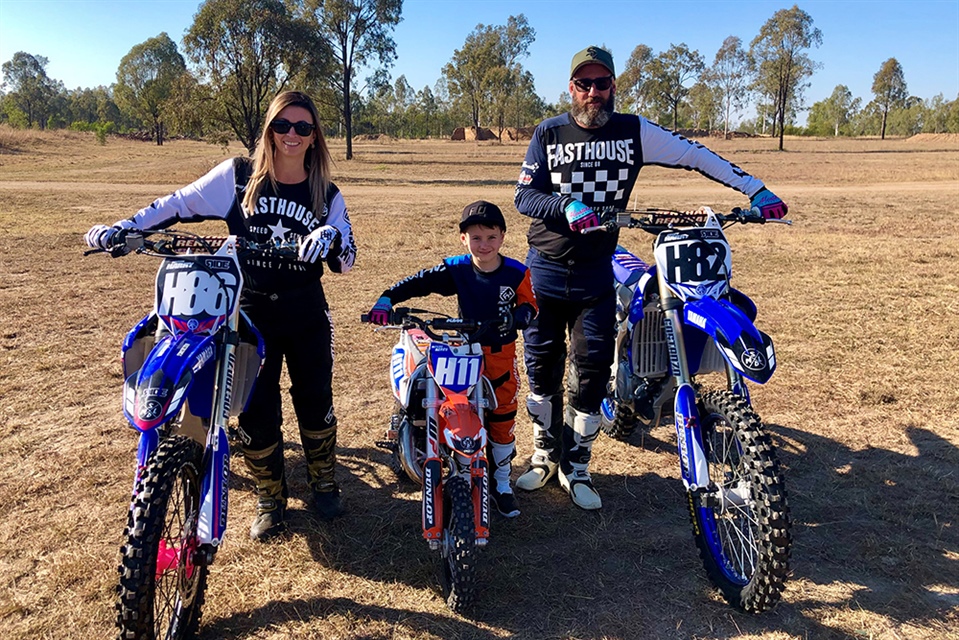 From Anne, at SEQ HQ…
We asked the Harry Family – Krystal, Geoff ( Vets & Women) & Deegan 50cc Auto riders why they continue to enter the KTM SEQJMX Series. This is what they had to say –
"We have been racing as a family for the last couple of years, but one of the series we look forward to is the SEQ JMX rounds. With the main focus being the juniors of the sport we find it to be more family oriented and love that we can all race together on the Saturday.
We love getting to ride different tracks, meet some amazing people that become life long friends and ride buddies and the future opportunities that the event presents.
In preparation for each race day, we often find ourselves in the garage together spending quality time prepping bikes and gearbags, teaching the kids the ropes of bike maintenance and race prep, all while making it fun and teaching them some lifelong skills.
This year we are most looking forward to the 4 awesome tracks listed on the calendar, one of them is new to us and the rest are definitely on the favourites list."