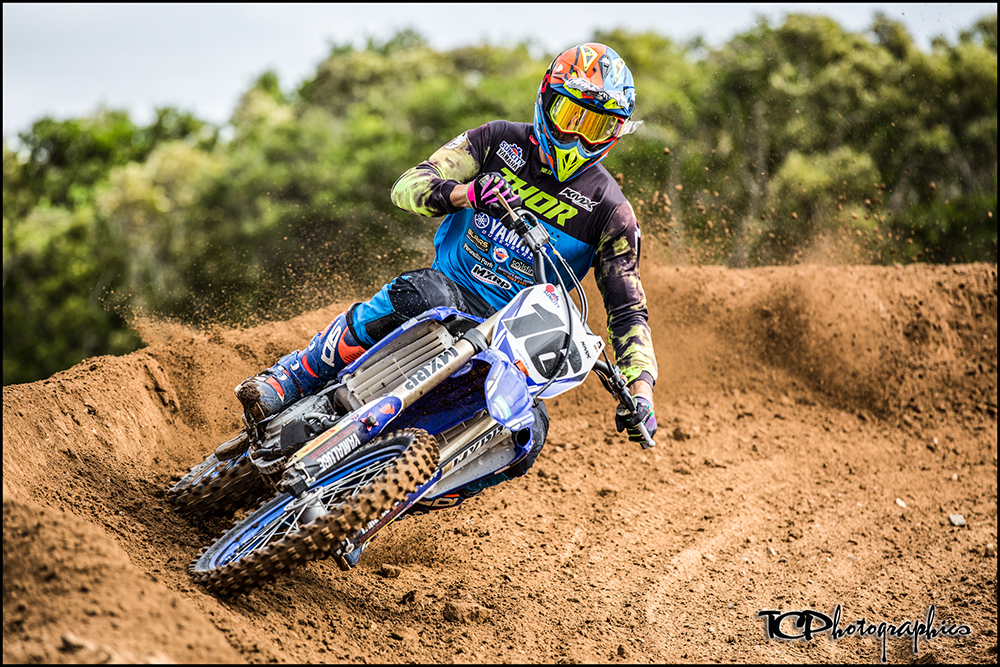 With five rounds of the 2019 MPE CQ Motocross Series already in the books, Mackay MX Club hosted the final round this weekend. More than 200 competitors were presented with a beautifully prepared racetrack to battle it out for the final series standings and battle it out they did!
The Downing Bothers, Cooper (65cc 7-9 years) and Jackson (50cc Auto) once again dominated their competition once again both finishing with perfect score cards.
The hotly contested Mini Lites 9-12 years class has seen some tough racing all series and this weekend in Mackay was no different. The front five racers, Jason West, Koby Tate, Cooper Downing, Logan Smith and Jackson Walsh pushed each other in every corner of every race with positional changes every lap. Jason west proved to be too good taking the win ahead of Tate in 2nd and Downing taking 3rd.
Yamaha rider Zac Watson was all class, clean-sweeping the Mini Lites 12-16 years and the Junior Lites 2-stoke. "I've been putting a lot of hard work in on and off the bike so I was confident heading into this weekend. The track was prepped really well and it was awesome all weekend. My Yamahas were strong all weekend, it was heaps of fun!"
The Ladies class saw Nicole Kenny return to racing after having to sit most of the series out due to injury. Nicole picked up right where she left off taking 4 wins from 4 starts. Kirra Lee Baxter finished in 2nd place with Riley Carvosso taking 3rd. Baxter was crowned the new CQ Champion, taking out the championship from Carvosso and Carol Webber.
Steven Williams was too good for his fellow competitors in the Masters class finishing on perfect points ahead of Nathan Webber in 2nd and Stephen Neilsen in 3rd. Steven Williams was elated to finish on top. "I had a great weekend. The Masters class was competitive throughout the whole season and I had fun getting back into racing this year. Full credit to Mackay committee and volunteers. They ran the event real well. The track was challenging track which made it really fun. Both my son's (65cc and demo class) also enjoyed the riding the track". It was a great way to finish off the CQMX championship."
Luke Weaver took the win in the QMX 2 Senior Lites class but did it the hard way this weekend making some mistakes which saw Luke have to work from the back of the pack a couple of times. The Hall brothers pushed each other hard again in every race with Cody taking 2nd place overall ahead of Dillion in 3rd. Weaver's fourth round win of the season gave him the CQ QMX2 Championship ahead of Cody Hall, with Dillon Hall rounding out the podium.
Cody Hall took the top step in the QMX 1 Opens class for the first time in the series, while Luke Weaver's mechanical failure at the end of the 2nd race saw him limp across the finish line in 8th place which was enough to give him 2nd place overall. Local Mackay rider Dan Kelly finished in 3rd. In the series points it was two from two for a dominant Weaver, who won by over 200 points from Cody Hall and Josh Mohammed.
Zac Watson set fastest junior lap time for the weekend on his 125cc bike with a 1:33.028 and Luke Weaver was the fastest senior with a 1:30:597 on his 450cc bike.
Pics and report: Tony Clark