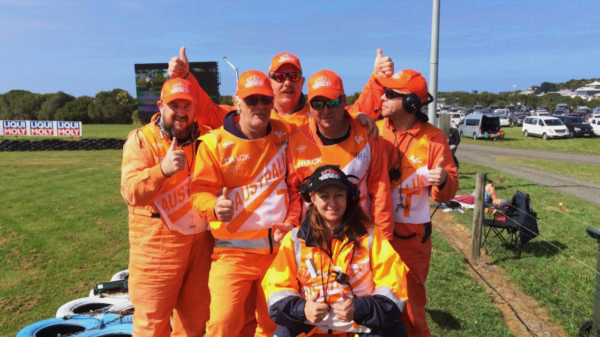 Motorcycling Queensland wish to invite applications from people interested in being involved as Volunteers for the Queensland Road Race Championship round to be held at Queensland Raceway on 11-12 March 2023.
The Race meeting will be preceded by an open Track Day on the 10th March 2023 and there are still a couple of flag Marshal and Recovery spots open for that day as well as the weekend. The event is being run by the Motor Cycling Queensland Road Race Sub Committee & Queensland Raceway but we welcome all volunteers who normally help out with the Motorcycle Sportsmen at Morgan Park. The intention is to have the Motorcycle Sportsmen run the event at QR next year.
Rider Entries are open for both events on Ridernet2.
These events are sanctioned by Motorcycling Australia & Motorcycling Queensland and the meeting is an official round of the 2023 Queensland Road Race Championships.
The QRRC's are evolving into what will become a 3-track Championship utilising Morgan Park, Queensland Raceway and Drive it NQ as it comes on line.
The Full Circuit (paperclip) is being used for all classes at this meeting and at the upcoming ASBK round in April.
To express your interest, or for Further information, please email : Roadrace@mqld.org.au