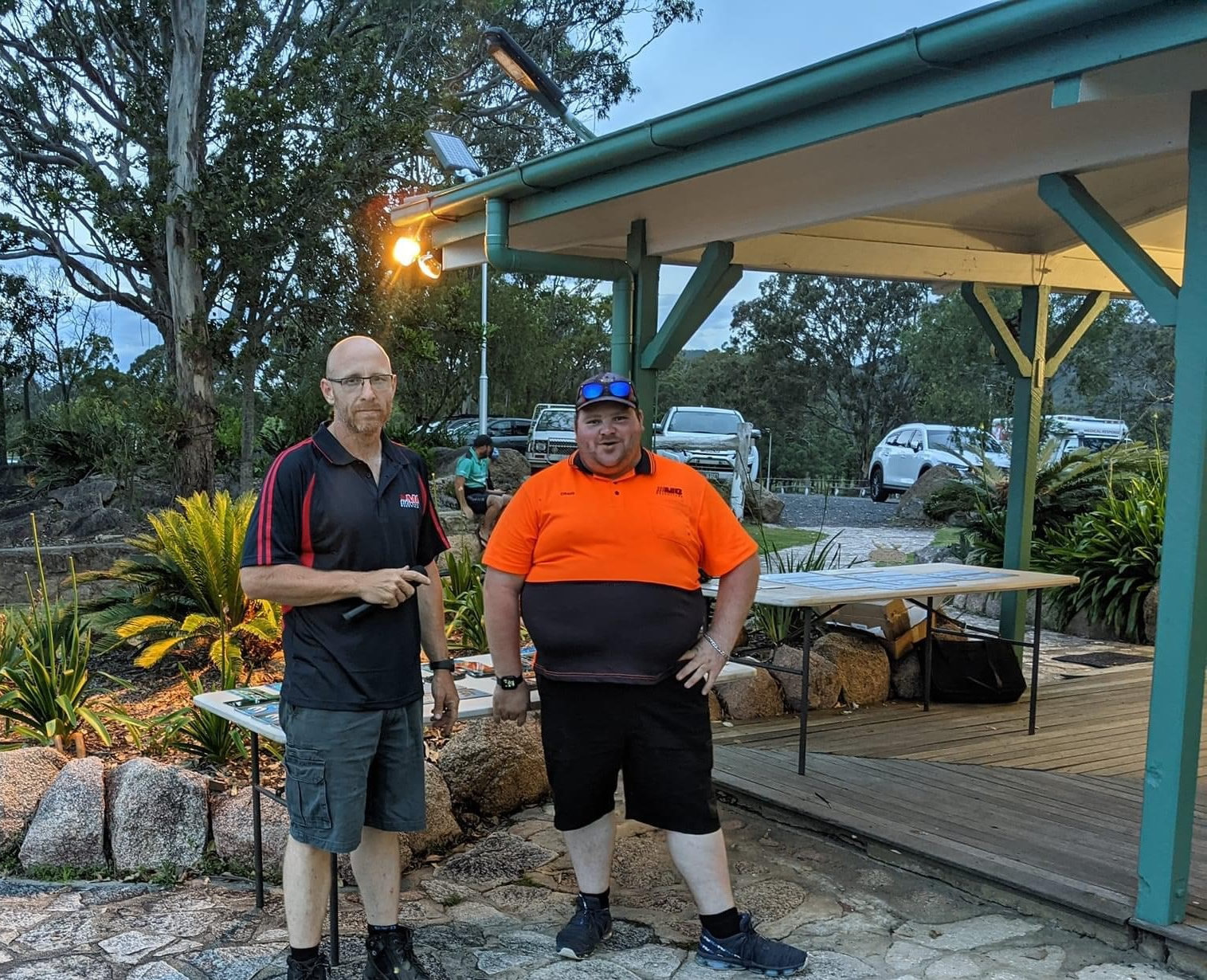 Craig Shearer can usually be found performing a Clerk of Course role at a QORC or JEDS event, but occasionally officiating at club motocross level. We fired a handful of questions at him for today's Volunteer in Focus.
MQ: Hey Craig, why QORC and JEDS?
I am an official for Moreton District Motocross as well as the Secretary for that club, too, but it's purely off-road. I have done one road meeting, but it's not my area. I prefer the off-road stuff. I prefer getting out and getting dirty.
MQ: How did you arrive in the sport and in this position?
CS: Well I started out in car racing as an official. Motorsport has been in my family since I was born so I have been around it 1992. Dad used to race speedway and later I got involved with V8 Supercars and the into motorcycle side of things at the last 'Day in the Dirt'. I contacted Simon from MQ and came out just as a helper and a flag marshal. And twelve months later I was Level 2 Clerk of Course.
MQ: What made you go "Yeah this is cool, I am going in this direction"?
CS: Just the way the event was operated. The way Simon was so involved and supportive and the motorcycle racing and the competitors were great compared to the car scene.
MQ: What's the difference?
CS: When I did my first car event as the main official I knew I'd never ever do that again. It was real bad, yeh. Motorcycling events are more relaxed, and everyone is here to have fun, whether you're an official or a competitor or the event operator.
MQ: What about the racing. Is that an attraction for you as well?
CS: 100%. I love the racing. I love the people. They're not racing for sheep stations but they're racing to have fun. If I can run an event as an official and everyone leaves happy and safe and the event was officiated fairly, I feel like my job's done. We're here to help the sport progress and being an official is one of the ways we do that.
MQ: What is your favourite part of the role?
CS: It is hard to say. I have great moments in motocross and in off-road racing.
With the QORC I know a lot of those riders now, and being involved with Nathan and stuff. Without Nathan Bond I wouldn't be where I am with my career in officiating. Nathan is a very good mentor. He mentored me a hell of a lot to get me to a Level 3 Clerk in that area. Anytime I need advice on something I can call on him. Guaranteed he is going to know what it is and how to find it.
I also like the fact that he is so fair. If his son falls off he doesn't race over just because it's his son. Neither of us have ever raced, and in the case of the JEDS series we are literally in it to help the kids.
We're passionate about progressing the kids and getting people into the sport rather than doing the high-end events like the QORC or AORC.
Without the kids you eventually haven't got any pros.