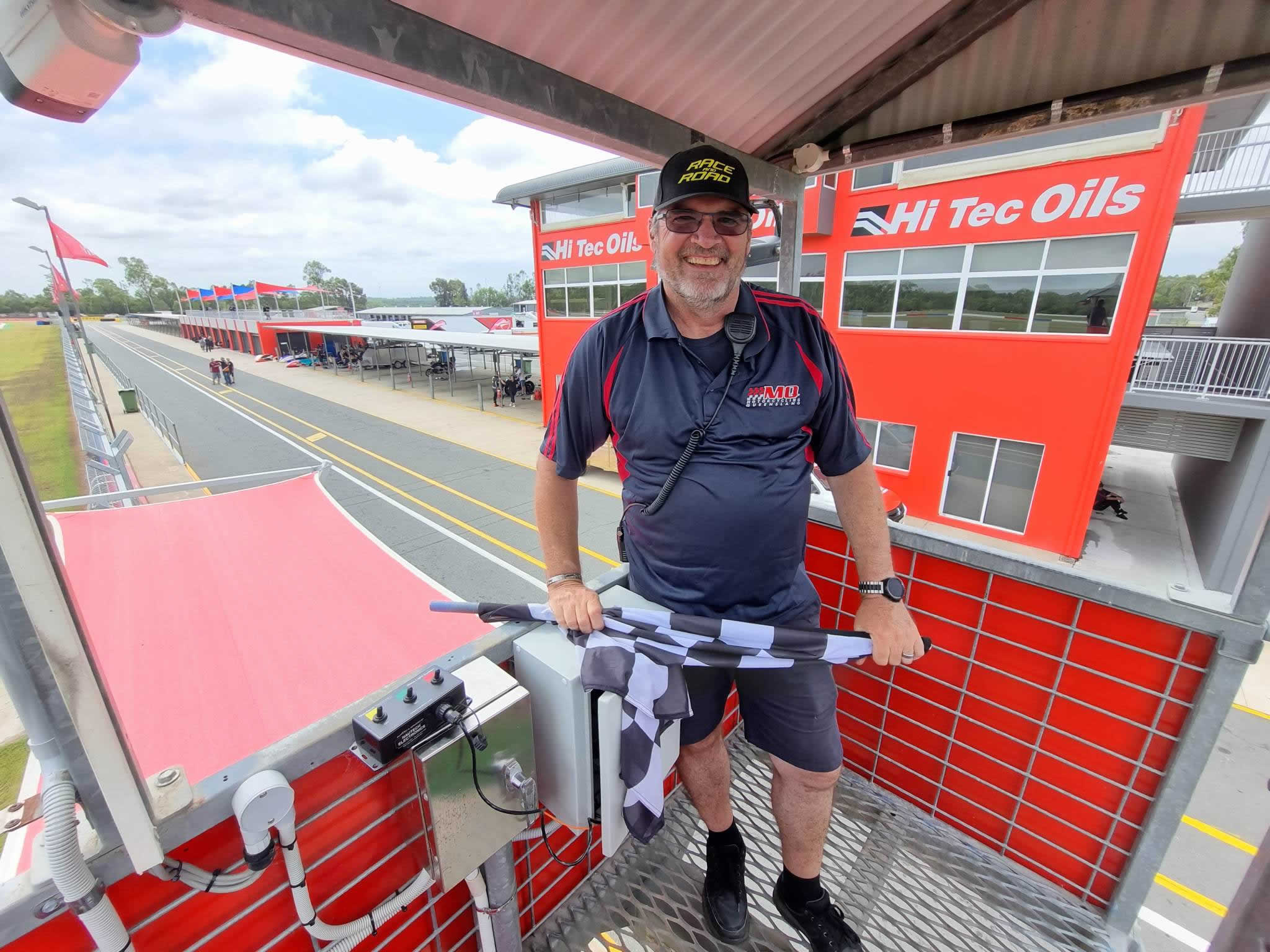 It takes a lot of important team members to make motorcycle racing as safe as it can be, and though they might appear to do simple jobs, they need to do them intuitively and very coolly under pressure, and that takes experience.
Few would know it, but the guy controlling the finish tower flag point at the weekend's Queensland Road Race Championship at QR, performs that role right up to World Superbike Championship level.
Anthony Christian is originally from the northwest of the UK, but he moved to Australia in 2003, and now lives on the Gold Coast. …And then he ran into us, and we asked him three questions.
MQ: How did you find your way into the tower here at Queensland Raceway?
AC: I was a marshal for years in the UK, so as soon as my phone lines were connected, my first phone call was to Phillip Island to see if I could get into the GP down there. And I just worked my way through. I was a Track Marshal, a Sector Marshal, I worked with Sam in the paddock for a good few years, then I got a call up from Race Control to go and help out on the start line, which was the assistant start position. Now I'm the starter for World Superbikes, and I also get called up for these events by MQ and MA.
MQ: So that's how you got here. What keeps you here?
AC: My family's from the Isle of Man so I've got two-stroke oil for blood – my family's been into racing and marshalling for years, so it's an attraction I suppose, I just can't keep away. I can't sit on the inside of the fence anymore!
People like the work that I do, and I feel like I contribute heavily to the sport.
MQ: Any career highlights that sit top of mind?
AC: The highlights would be just being up front with the world series. It's such a buzz to go down to Phillip Island and Silverstone and Donington, and to be controlling and helping out with those events. There's just nothing else like it.
MC: Thanks Anthony