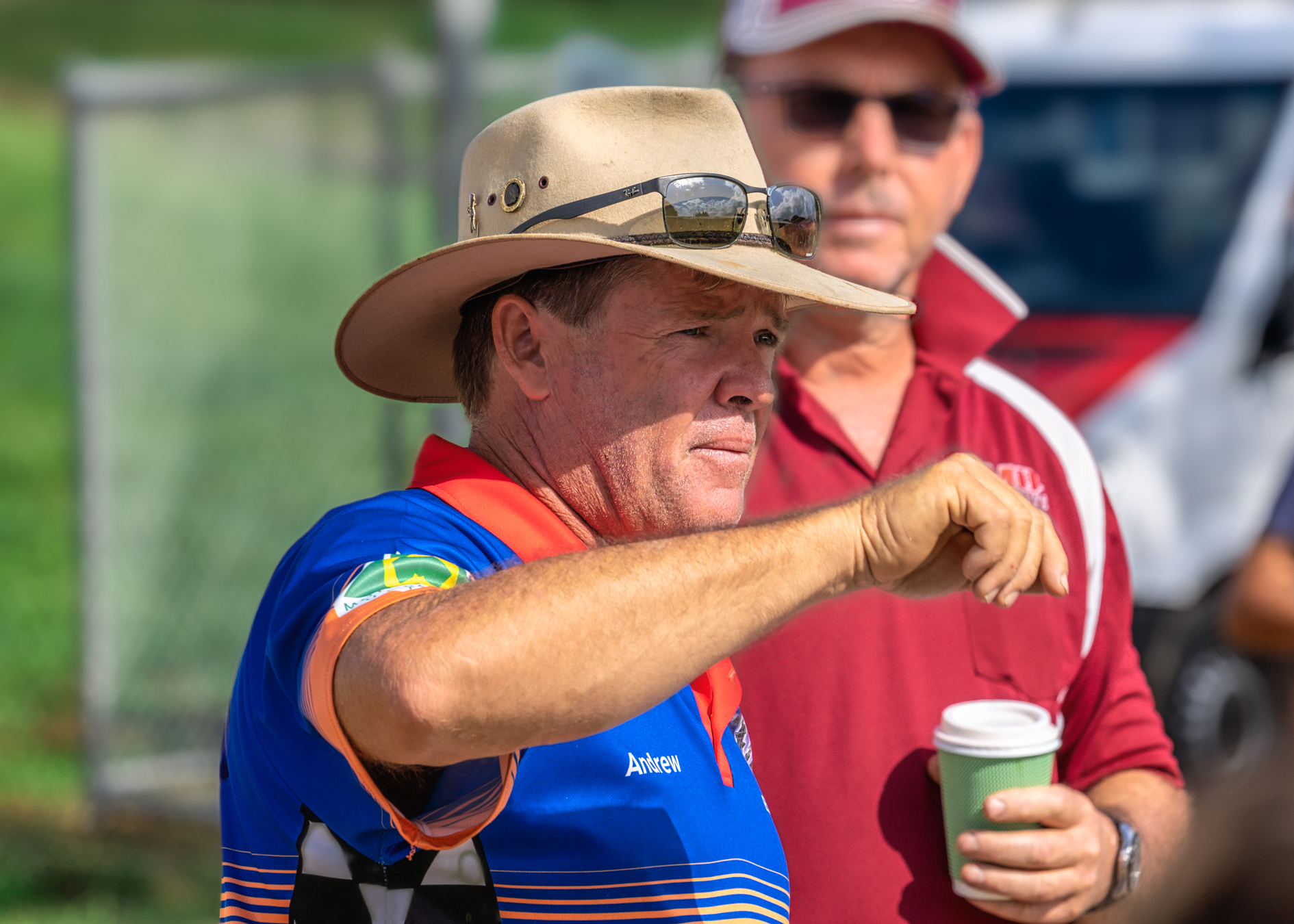 He's well known as a dirt track coach or as President of the North Brisbane Junior Motorcycle Club, or sometimes just as the Dad of 24-time Australian Dirt Track Champion Jarred Brook, but Andrew Brook certainly has his own story in motorcycling.
The 52-year-old registered builder was born in Gympie and "always rode motorcycles and did crazy stuff", and never began racing until age 27, in enduros.
"I remember that first race, on the last of the XR400s, with no electric start, and I struggled. I soon traded it for a CRF450 with a button."
Andrew raced in Over-35 Expert and rode the A4DE from 2008-2010, and managed the senior trophy team in 2012 and 2013 after breaking his back in 2011.
"I'm still passionate about it though, and still do the occasional motocross or flat track RPA."
Brook's first taste of flat track came in 2010 – "A mate wanted me to do the North Brisbane Cup, I thought it was crazy fast I but really enjoyed."
When son Jarred expressed that he wanted to go in that direction too, the new die was cast.
"From there I sort of ended up doing a lot of officiating and putting my time into trying to make safer riders. Anyone can go fast in a straight line but it's the corners that matter. If you make them safer they become faster, and then it's safer for everyone."
Brook has coached from Proserpine to Gunnedah, and particularly likes coaching the juniors.
"I really enjoy that side, they're the future of the sport. And of course, in the meantime trying to find more edge with Jarred."
When he's officiating, Andrew can usually be found operating in the role of clerk steward.
"North Brisbane is my home. I'm a life member and I'm very club proud. I put a lot of time and effort into it for the betterment of sport. I'm lucky self-employed to put the hours in."
Pics: Endorphin Media / Colin Stratford