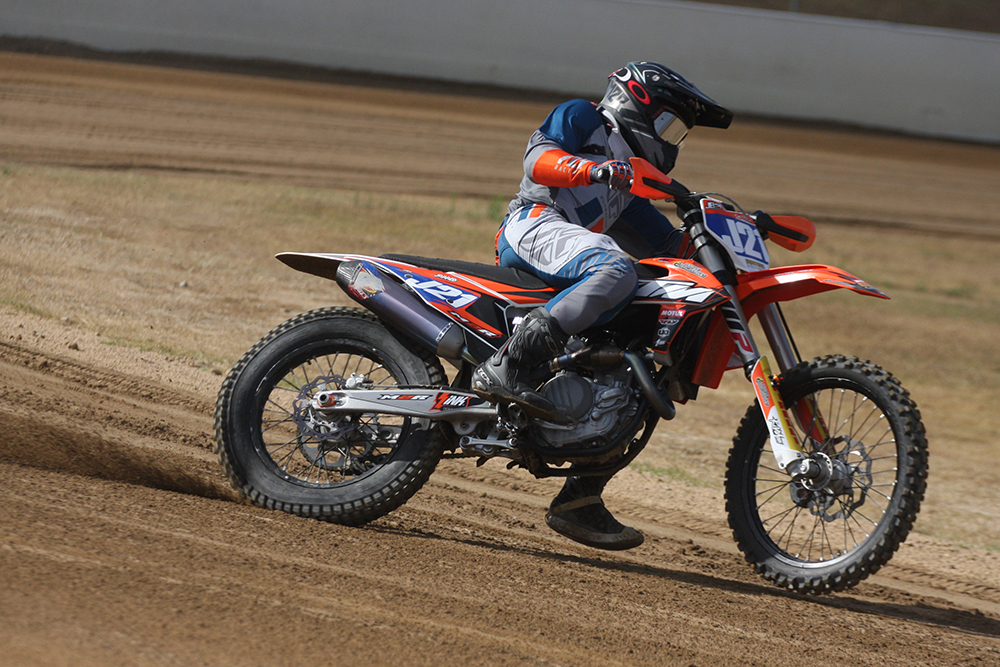 Australia's top dirt track solo and sidecar riders will be heading to the Barleigh Ranch Raceway north of Raymond Terrace this weekend (Saturday 5th and Sunday 6th October) for what looms as one of the best Australian Championship meetings in a number of years.
The top riders will be battling it out to be recognised on the prestigious Duke for Edinburgh Trophy which is awarded to the winners of the feature solo and sidecar classes.
The rider entry list includes a who's who of dirt track racing headed by the reigning Australian Dirt Track Champion (in three classes) Michael Kirkness and the newly crowned Australian Long Track champion (in three classes) Jarrod Brook from Gympie.
They will however have to be in top form as two of North Queensland's best in Kayden Downing and Damien Koppe, who both handle the Barleigh Ranch track well, will be making the long journey from Townsville.
Best chances among the local riders entered are Boyd Hollis, Sean McLellan and Connor and Harry Ryan who have all being riding the Barleigh Ranch track exceptionally well at recent outings.
Besides the strong Queensland contingent, riders from Victoria and entries from all over New South Wales have resulted in an extremely representative line-up.
The likes of Melbourne riders Bradley Burns and Jesse Davies, the Smith brothers David and Peter from Central Coast, Daniel Wicks from Cowra, Michael Vecchi from the ACT, Jordan Dall from Gunnedah, Thomas Herrick from West Wyalong and James Chapman from Kempsey also have strong credentials.
In addition to the classy field of solo riders there is a very strong field of 15 Dirt Track Sidecars, the most that has entered at Barleigh Ranch for a very long time.
Included amongst these are a previous winner of this event David Grainger from Queensland, but he will not be able to make any mistakes in the face of strong opposition headed by another Queenslander Darren Fein who will have multiple former champion Adam Liebke in his corner.
Of the seven championship classes five will be decided over four rounds of heats races, followed by a last-chance Repechage and then a final.
Smaller entry lists for the Under 19s and Womens classes will have those classes decided over five point scoring rounds with Briony Hendrickson in the Womens class the hottest favourite of the weekend.
One of the challengers to Hendrickson's dominance, however, comes in the form of another Queenslander, Gold Coast rider Brooke Goulding, who is 18 months back into the sport after a ten-year break.
"I've been really working hard on my mental and physical preparation," says Goulding. "I'm sick of being second and third on the podium and I'm really focused on trying to go one better."
The Championship events will be supported by juniors, Over 35's and sliders.
For a top weekend of dirt track racing Barleigh Ranch, situated just off Italia Road Eagleton just north of Raymond Terrace, is certainly the place to be.
Racing starts at 10am on both Saturday and Sunday. Admission is $20 PER CAR each day or $30 for both days.
For further about this event contact Keith Davies 0412 516339
Pics from left: Downing, Koppe, Brook, Hendrickson, Goulding.