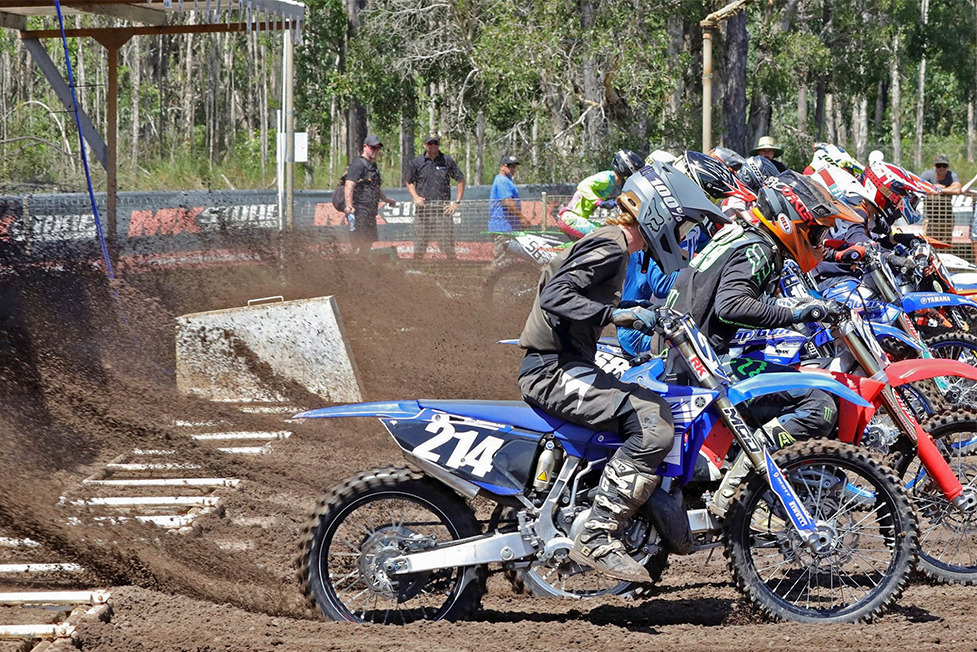 Round one of the new-look Comiskey Mining Sunshine State Motocross series is in the books after it kicked off at Coolum over the weekend, and with over 360 bikes and two solid days of racing it certainly did not disappoint.
"I was a really great round," said Series Coordinator Anne Polsoni. "I'm amazed at the job the team at Coolum MX Club did, draining and preparing a track that by the first practice on the Saturday was in absolutely prime condition despite the tough conditions all week.
"On top of that it was so great to see to so many riders and spectators, and the great racing that unfolded – I'm really looking forward to the next round."
With plenty of feedback sought and received from last year's series to further improve this year's incarnation, this series is one more designed by the riders than ever, and the round-one enthusiasm showed in all riders, sponsors and spectators was at a high.
Highlights of Saturday's racing included MX1 Pro riders Todd Waters and Jai Walker's incredible display of fitness and skill as they battled for the lead in every moto.
Walker was the holeshot king on the day taking out 3 of 4 holeshots however the class and skill of Todd Waters as he mowed Jai down in each race to take the overall showed that he hasn't lost any pace since winning the MX Nationals last year.
The MX2 Pro Class on Saturday saw some of the best in motocross racing, as Jesse Dobson, Jai Walker, Aaron Tanti, Jay Wilson and Noah and Isaac Ferguson swapped positions nearly every lap across four motos.
The eventual outcome saw Jay Wilson triumph over Jesse Dobson and Aaron Tanti.
Round 2 takes place at the South Burnett JMC – Kingaroy 28th and 29th of March, where the series moves to a hard-packed track.
The feedback from this pits is that this round could be even bigger, so don't miss out! Get your entries now through Ridernet
Pic by Ray Watterson, check out his page for several Sunny Series albums: