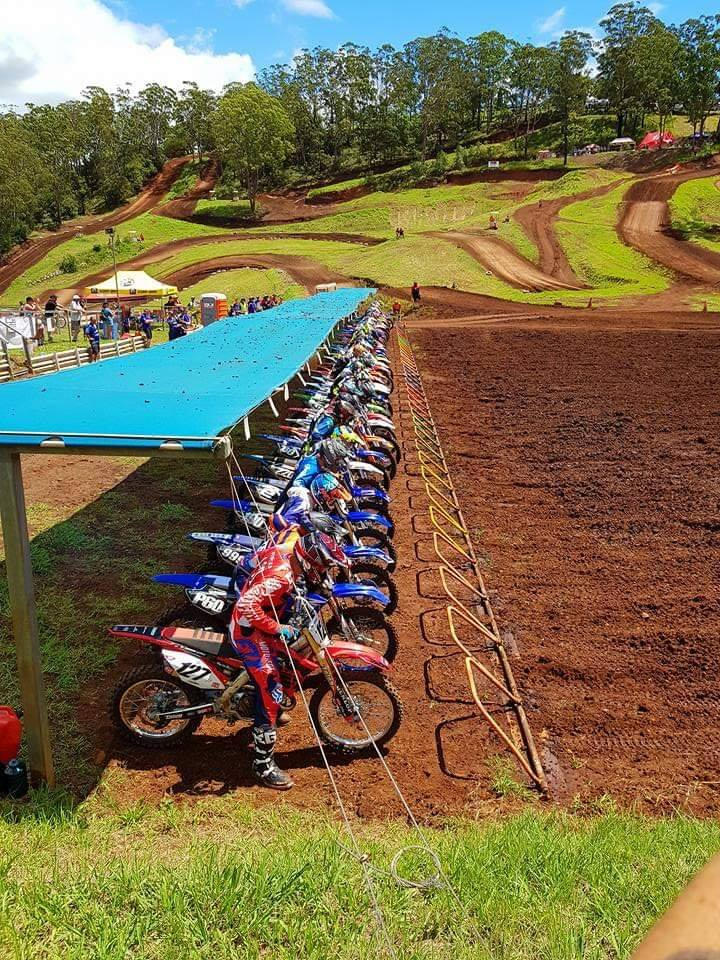 It's an achievement won by only an elite handful of the nation's fastest riders, and its history reads like a who's who of Australian motocross supremacy.
This weekend's Mountain Man event at the famed Echo Valley circuit in Toowoomba is a chance for a new rider to earn a coveted spot on the list.
Toowoomba's Mountain Man Motocross holds a unique place in Australian motor racing folklore – both because of its dramatic, undulating location and its place as one of the few great one-off open meetings remaining in Australia – makes it a career goal for many.


Last year, Australian Motocross Champion Todd Waters took his first Mountain Man win, and the friendly North Queenslander can't wait to return and try to defend the title.
Not that it will be given to him readily – he'll come up against a high-profile field that includes supremely talented Sunshine Coaster Jesse Dobson, as well as Toowoomba's own former Queensland Motocross Champion, Kaleb Barham, who is a whiz around Echo Valley.
UK native Billy Mackenzie will take advantage of the Mountain Man all-powers rule and bring a two-stroke CR500 to the battle, will dazzling senior rookie Levi Rogers, as well as the Aaron Tanti and Jay Wilson – fresh back from their recent US supercross tours – will also join 40-rider army determined to join Mountain Man history.
The Premix Cup will invite riders of all capacity two-strokes out for a shot at glory, and will include the Michael Williams Memorial 125cc Cup title.
The girls will be out in force, with Queensland Champion Tahlia Drew taking on a quality field which includes proven performer Charlotte Gamble, Roma's own Women on Wheels series Champion Hayley Miller, Taryn Cox, Queensland Enduro Champion Ebony Nielsen and Zoe Boccari.
"It's going to be a great weekend, so put your bike away for the weekend and come watch," said Toowoomba Motocross Club President Ojai Maguire.
Vintage bikes and sidecars race on Saturday, and adult spectators will pay just $10 for the whole weekend, with under-15s are free.
Parking is on site, so visit the Mountain Man Facebook page.
For those riders still hoping to get an entry in, entries are open until 7pm tonight.