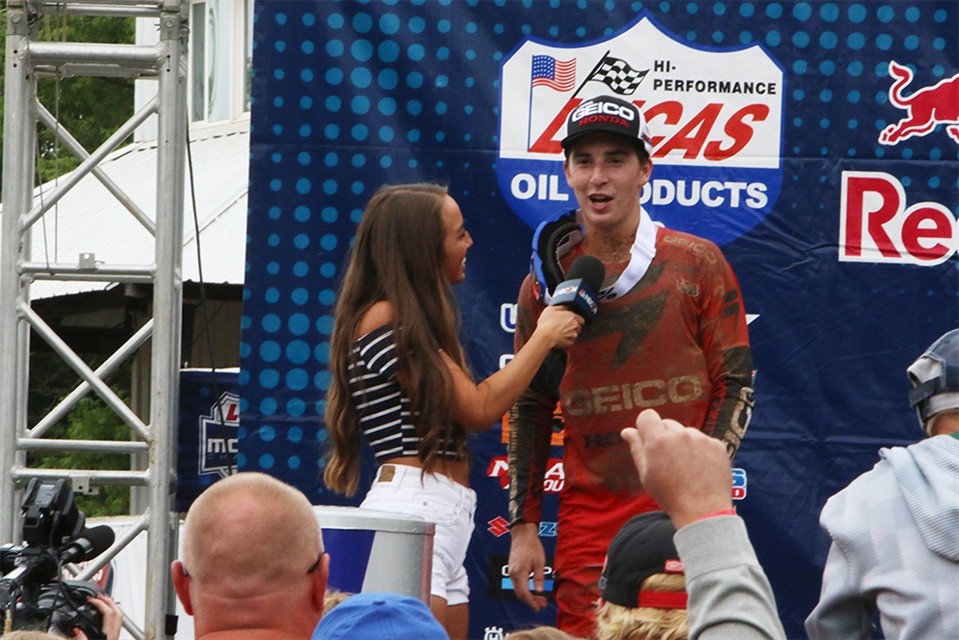 How often have you seen it? The bottom drops out of the sky, and some wild colonial boy from the driest continent on earth waltzes away with the win.
The same thing happened last weekend as Hunter Lawrence sploshed to the second AMA Motocross National race win of his career, and well-known Queensland racing identity Peter Coward was there snapping away.
What's more, Pete told us in advance he was going to be there, so we furnished him with a handful of questions to ask the Landsborough Lightning, which he promptly punted on to Dark Side, from the PulpMX show to do the vocal work.
Pete got access to Hunter under his awning just before his amazing first moto win, as the rain was pouring down and things were looking very dark and ominous (also why you can hear a generator in the background), and Hunter was at his thoughtful best.
A million thank-yous to Peter Coward for himself performing in atrocious weather conditions – coming through for us with both the pics and the interview, and to Hunter Lawrence for being so generous with his time on a work day. Thanks too to Dark Side for asking our questions for us.