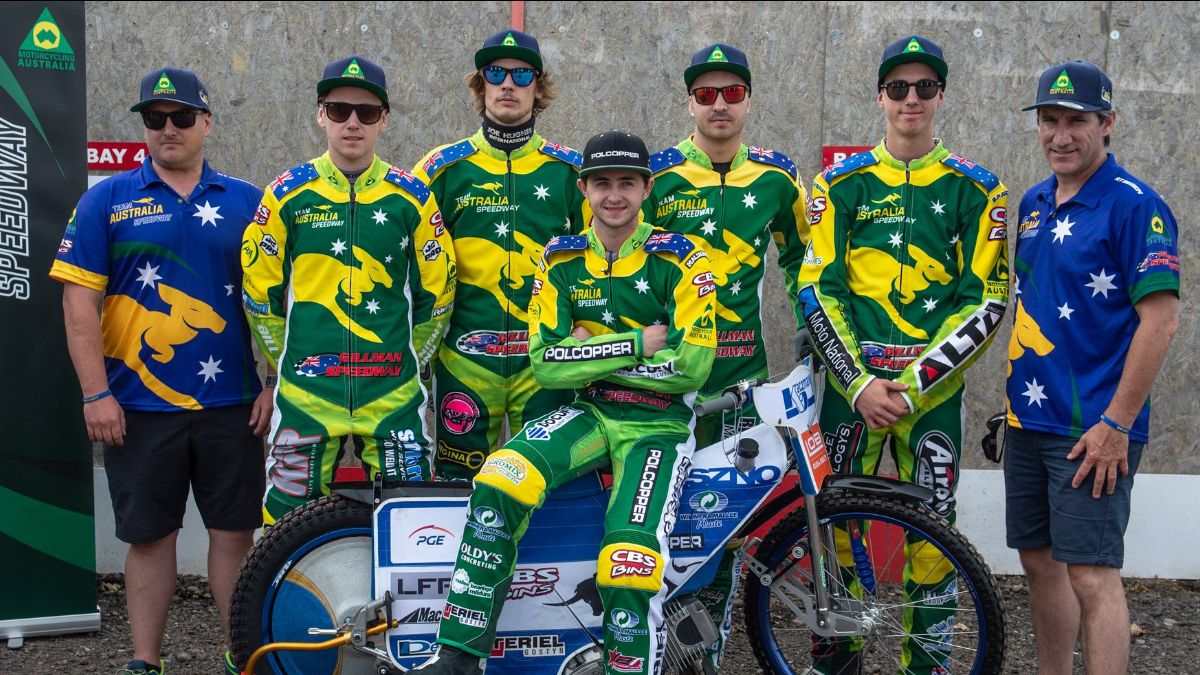 Australia's fastest Under 21 Speedway riders will be looking to cause an upset this Friday night (12 June) in Manchester, as they take on highly-fancied teams from the UK, Poland and Denmark in pursuit of the FIM Under 21 Speedway World Championship.
Having qualified for Friday's final thanks to a second-placed result against Denmark, Sweden and Finland in the Semi-Final last time out in Vetlanda (Sweden), our Aussie riders will be looking to make the most of their chance in the final at Belle Vue.Led by team captain Jaimon Lidsey and Australian Team Manager Mark Lemon, riders Jordan Stewart, Zach Cook, Kye Thomson and Matthew "Happy" Gilmore will be heading into the final at a track the team knows well, with Lidsey and Lemon rider and Team Manager for local SGB Premiership team Belle Vue Aces.
Speaking on social media, Lidsey said he was "honoured" to captain Australia for the second year running, scoring 17 of the team's 40 points in the semi-final to book Australia's spot in the decider.
The final will begin at 7PM local time on Friday 12 June (4AM Saturday AEST),