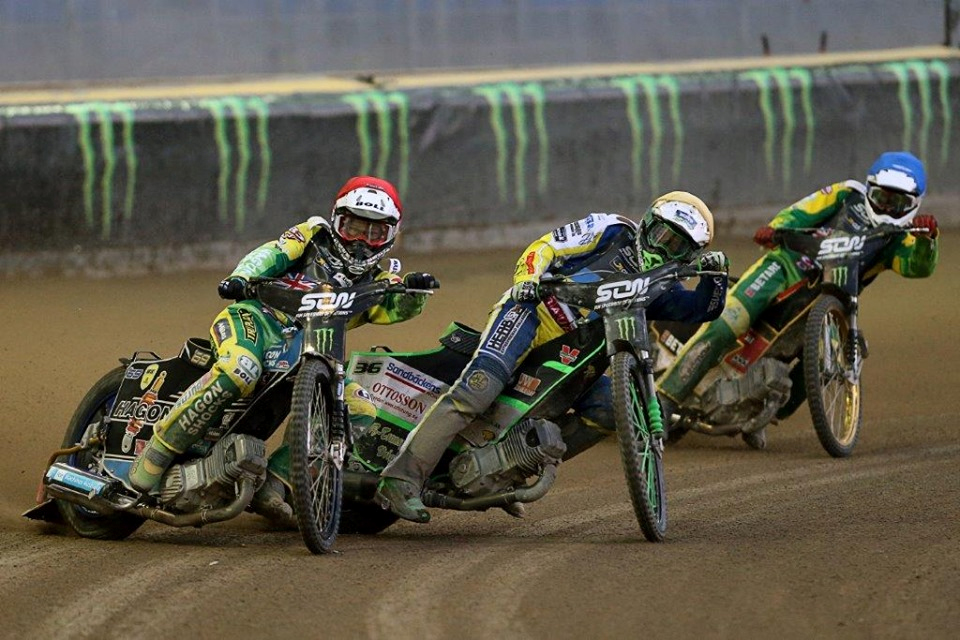 It was a solid third place finish for the Australian Speedway team at yesterdays 2019 Monster Energy FIM Speedway of Nations (SoN), held at the Anatoly Stepanov Stadium in Togliatti, Russia.
This marked Australia's first medal in the SoN since they finished third in the 2014 Monster Energy FIM Speedway World Cup Final, which was held at Bydgoszcz in Poland.
At the end of the first night on Saturday, the 'Roo's were sitting pretty on top of the order with 23-points, one point ahead of the host nation, Russia, while Poland was third on 21-points.
On the final night of racing saw the Australian Speedway team scoring eighteen points, which handed them a total of 41 for the SoN which was good enough for third place overall.
Max Fricke expressed that it was "awesome" for Australia to be up there and get a medal. "We haven't had a medal for a couple of years now," said Fricke.
"I think everyone is really happy. We couldn't ask for much more. Jason was absolutely on fire this weekend and he scored an absolute bagful of points for us."
Not only was Fricke and Doyle on fire, Under-21's Jaimon Lidsey was once again showing his raw speed and talent.
According to Fricke, "it was lucky we had a really good under-21 reserve to help us out."
Team leading rider, Doyle explained in a post-race interview that we (team) have done Australia proud.
We would like to thank all of our team members, mechanic and Mark Lemon for doing all of the
organizing and not forgetting all of our sponsors back home in Australia and our personal sponsors," said the 2017 FIM Speedway World Champion.
"Hats off to the Russians. Its an amazing atmosphere out there when their team won. In saying that, they have not only supported their own, but they have supported every other rider and country. Fair play, thank you very much for everything, we have really enjoyed our time in Russia," finished Doyle.
Final Standings:
1st Russia 45
2nd Poland
3rd Australia 41
4th Denmark 37
5th Sweden 35
6th Germany 30
7th Great Britain 16
Images courtesy of FIM World Speedway Championship