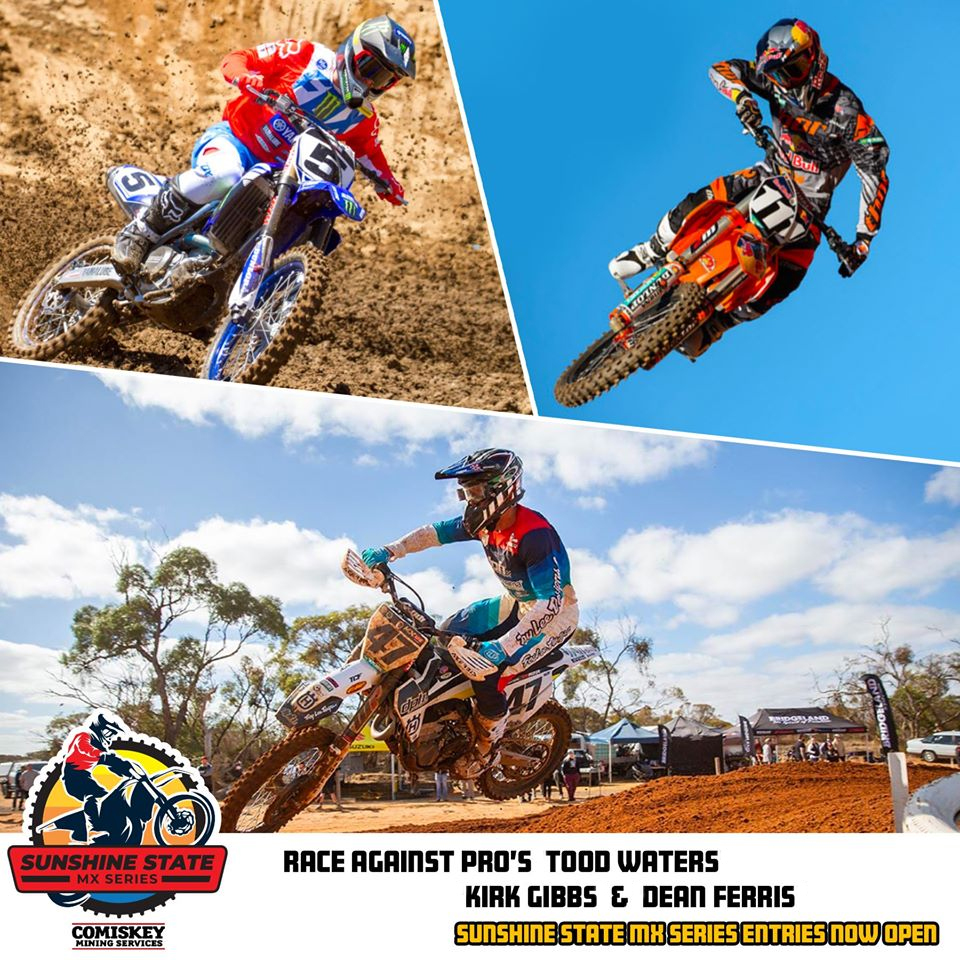 South East Queensland's famous Sunshine State Series is little more than a week away (Feb 29/ March 1) from blasting into another new year, and new Series Coordinator Anne Polsoni is excited to see how the first round will unfold when it begins at Coolum, on the Sunshine Coast.
"We've listened to the riders to refine our product with the Sunny States," said Anne. "Nearly one in six of our 2019 competitors completed the extensive survey that MQ sent out last year, which the MX Subcommittee then filtered into changes for the new series.
"Then more recently we made even further changes to meet subsequent requests which were made to us, so we're really looking forward to seeing how well responding so directly to the series' customers works."
One example is the 65cc class, which has split from a pure 7-12 age group to 7-U10 years and 10-U12 years, and will now see 18 finishers receive prizemoney and a plaque within the one race.
Entries to date have seen top level riders throw their hat into the ring, and the MX1 class will see the last two MX Nationals Champions, Dean Ferris and Todd Waters take on Joel Evans, Jai Walker and Jesse Dobson.
In MX2 former Queensland Champion Kaleb Barham will meet the likes of Luke Styke, Aaron Tanti and Jay Wilson as well as Luke Reardon, the Ferguson brothers and Zhane Dunlop.
There will be plenty of giveaways along with prize money, plaques, and red plate stickers for the series leader. The series will also see more pit trade stalls, a canteen and pizza van coming Saturday afternoon and evening.
Sunshine State Series organisers are also keen to grow spectator support for motocross, charging just $5 for adults and $2 for kids under 13.
On-time entries close at 11am Friday, for riders who want to avoid the $25 late fee and get their sponsors names in the program.