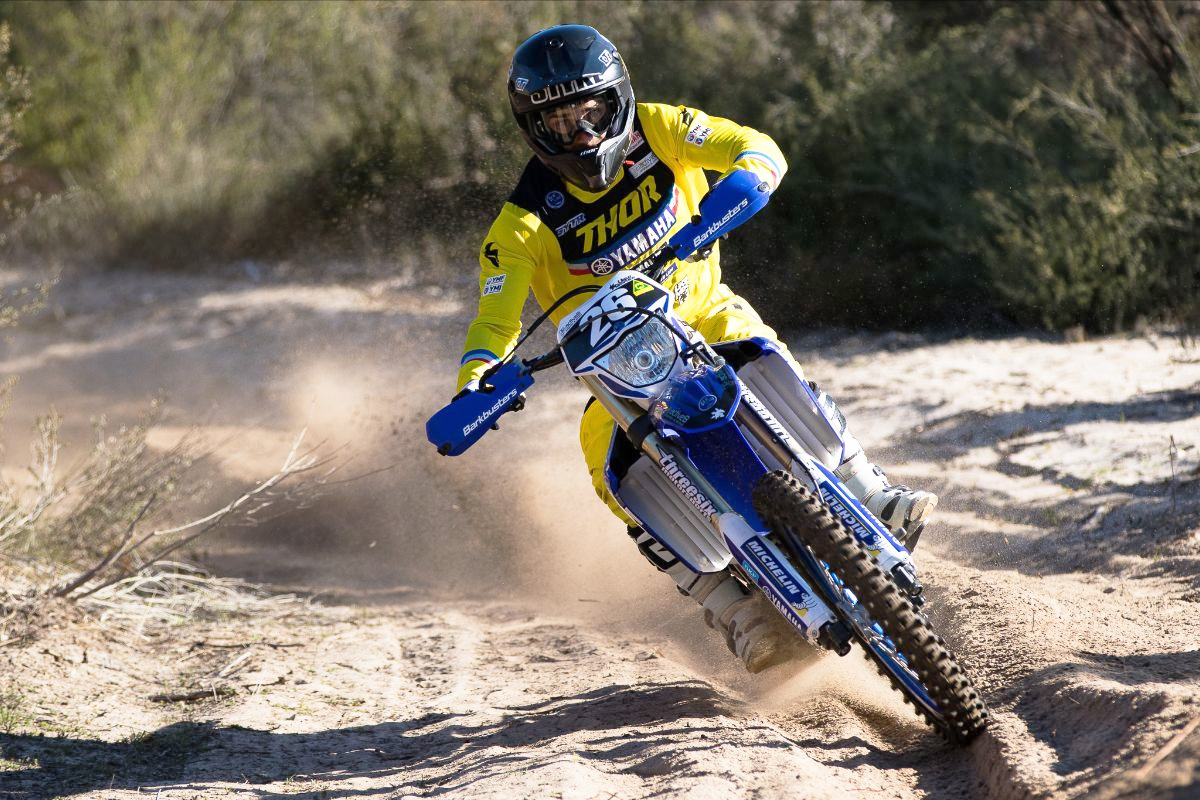 Yamaha Active8 Yamalube Off-Road team rider Luke Styke turned in another rock solid performance at rounds eight and nine of the Australian off Road Championship (AORC) in Coonalpyn, South Australia, taking class honours.
Luke Styke increased his lead in the E1 (250cc) class after dominating the weekend in South Australia. Styke, who enjoys racing the softer terrain, won 10 out of the 13 special tests conducted over both days and was able to stretch his lead out to 16 points with two rounds remaining.
Styke and rival Lyndon Snodgrass traded wins on Saturday, but Styke came out all guns blazing on Sunday to win six of the seven tests and cement his place at the top of the E1 table. His raw speed captured him fourth outright on Saturday and one position better on Sunday in third.
"After a couple of ordinary rounds for me, it was good to get back on top of things and ride the way I should," Styke begins. "I struggled a bit at Kyogle and Broken Hill, but I felt good all weekend and I love riding in these kinds of conditions.
"The bike was strong all weekend and I had a clean run with no major issues, so I leave here healthy, fit and confident to keep the momentum going into the final two rounds.
"Thanks to the team for all the hard work and we will keep it going all the way to the end as anything can happen in this sport," Styke said.
The last two rounds of the AORC are set down for September 14 and 15 in Penshurst in Victoria. With class honours and podium positions still up for grabs, Yamaha riders will keep the pressure right until the final test has concluded.
AORC Championship Standings – E1 (250cc)
1st Luke Styke – 212
2nd Lyndon Snodgrass – 196
3rd Fraser Higlett – 181
4th Michael Driscoll – 176