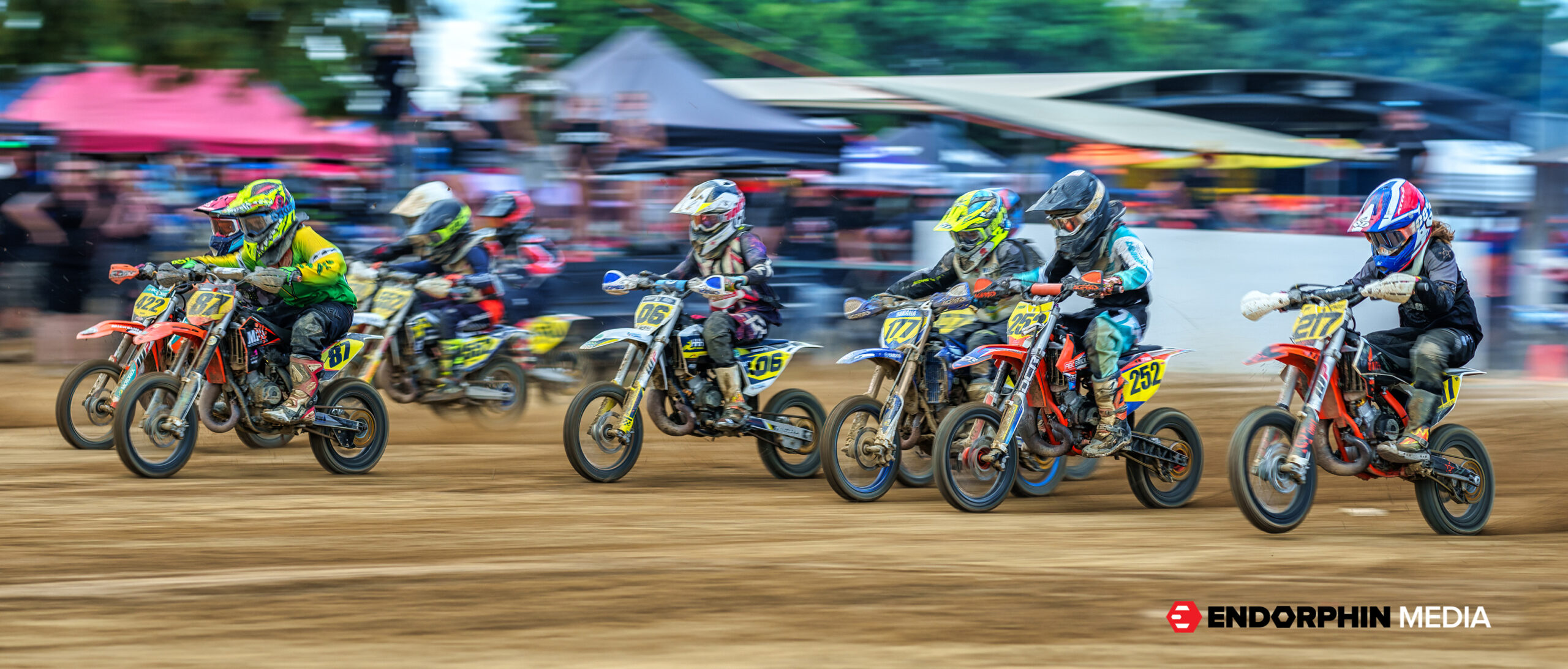 When the North Brisbane Junior Motorcycle Club makes the claim that the next Jack Miller will be on display at this weekend's Australian Junior Dirt Track Championship it might seem like a rash one – until you realise Australia's current MotoGP hero trod this very path.
If the clue in the name "Mick Doohan Raceway" isn't enough to suggest the link between the humble rough and tumble of Aussie dirt track and Grand Prix stardom, it's a fact that Miller was a frequent junior competitor there.
What's more, upon finishing second in the North Brisbane Cup in 2019, the Townsville ace donated his prize money back to the club for use in this very event.
The national dirt track title is a coveted distinction at any age, and more than 90 young racers will journey from as far south as NSW and Victoria and as far north as Townsville for a crack at it.
Spectators to the event will see riders as young as 4 through to Under-16 riders capable of lap times the equal of their senior level counterparts.
These young firebrands will sit astride barking, 100kg, 250cc machines that crank out an eyeball-flattening 50 horsepower as they rev to 13,500rpm.
Among those junior top guns on the cusp of turning senior will be local Rory McQualter, Cooper Archibald and Jordy Loftus, who it will be hoped can join the cadre of North Brisbane club members to win national championships on their home turf this year.
Club members Ben Montgomery and legends of the sport Jarred Brook and Briony Hendrickson dominated the major classes at the nationals in May.
"it's been such a delay in running the event," said Club President Andrew Brook, "with COVID and border restrictions, but now we're excited for the opportunity, got the venue looking immaculate, and we've put a lot of work in as a club.
"A lot of our senior riders have volunteered their time – in fact the kids will see the current national champions, Briony and Jarred out there sweeping the start blocks for them in between races.
"Dirt track was the breeding ground for so many Aussie champions," continued Brook. "Troy Bayliss, Jason Crump, Chad Reed, Darcy Ward and Casey Stoner all cut their teeth in the sport, so hopefully the weather plays kind, and we can grow the next generation of Aussie moto heroes."
The Aussie junior dirt track champs are on this weekend at Mick Doohan Raceway, Banyo, and daily tickets are $10 each for adults, with kids under 12 FREE. Gates open 7am both days.
For more info visit the North Brisbane Junior Motorcycle Club Facebook page.
Image: Craig Mayne