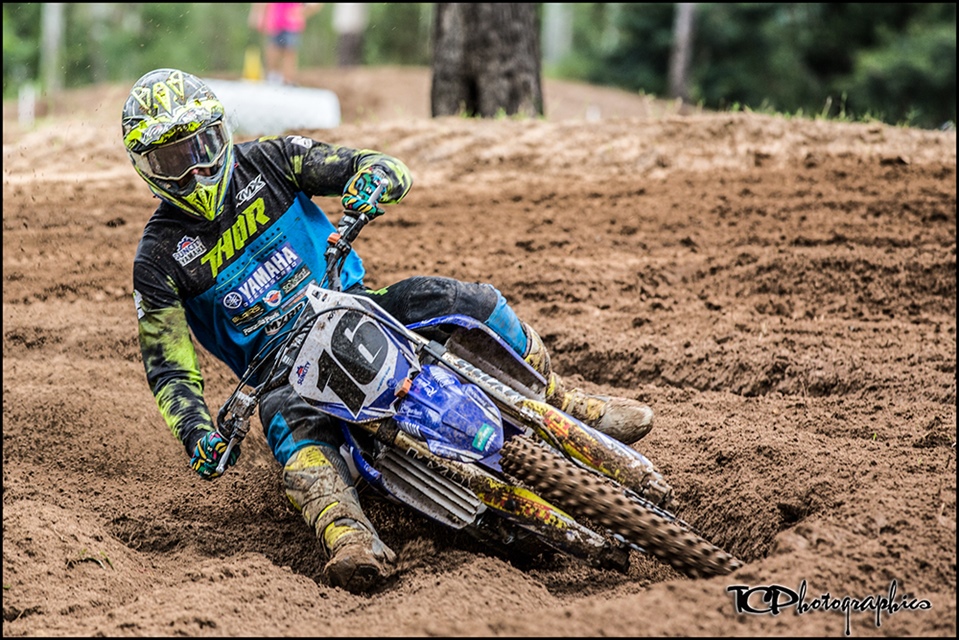 Rockhampton's 6 Mile Raceway was as beautifully presented as ever for the second round of the CQMX series, with well maintained grounds and facilities and most importantly, a soft and loamy racetrack.
With late nominations the round ended up with ended up with almost 240 nominations, who were challenged with a race track that got incredibly rough and rutted for Sunday's racing, making for great spectating for the crowd.
Luke Weaver was too good for his competitors in both the MX1 and MX2 classes, though he was pushed hard by Ryan Eden, Beau Dargel, Mitchel Dark and Justin Hart.
Unfortunately, Ryan Eden withdrew from racing on Sunday morning due to an ongoing shoulder injury, and with Ty Jones away Ryan Eden sitting out the last two races Luke has skipped away to a comfortable points lead in the championship.
Brisbane's Tahlia Drew made the long trip North to race in the Women's class well worth the trouble, breaking her personal 'Rocky hoodoo' to finish ahead of series points leader Nicole Kenny in all four motos.
This is Tahlia's first season in the Senior ranks so it's hoped that a new rivalry between Tahlia and Nicole will continue for a long time to come.
The Mini Lites 12-16yrs provided some great racing between Zac Watson, Deegan Mancinelli, Kobe Drew and Ty Souter. Zac came away with four wins from four starts but was made to work extremely hard for each of them. All four of those boys traded places and made mistakes under pressure in every race, which is all part of the learning process.
Race of the day was race three in the Senior Lites. Cody Hall (Townsville) and Jacob Shields (Yeppoon) battled it out for third and fourth place for the entire race. They found a way to trade positions in nearly every corner and straight around the entire track, locking the eyes of the entire crowd and the commentator onto them as every pass was made. Both guys raced to their limit whilst keeping it clean and fair. Eventually Shields made a slight mistake which saw him drop it in one of final corners on the last lap. It would be fair to assume that Cody Hall has never worked so hard for a third place finish.
Images: Tony Clark
#243 Women's class winner Tahlia Drew
Start photo features Kobe Drew on bike #46 leading the pack in the mini lites 12-16yrs
#805 Local rider Ty Souter
#16 Luke Weaver dominated by MX1 and MX2 categories.