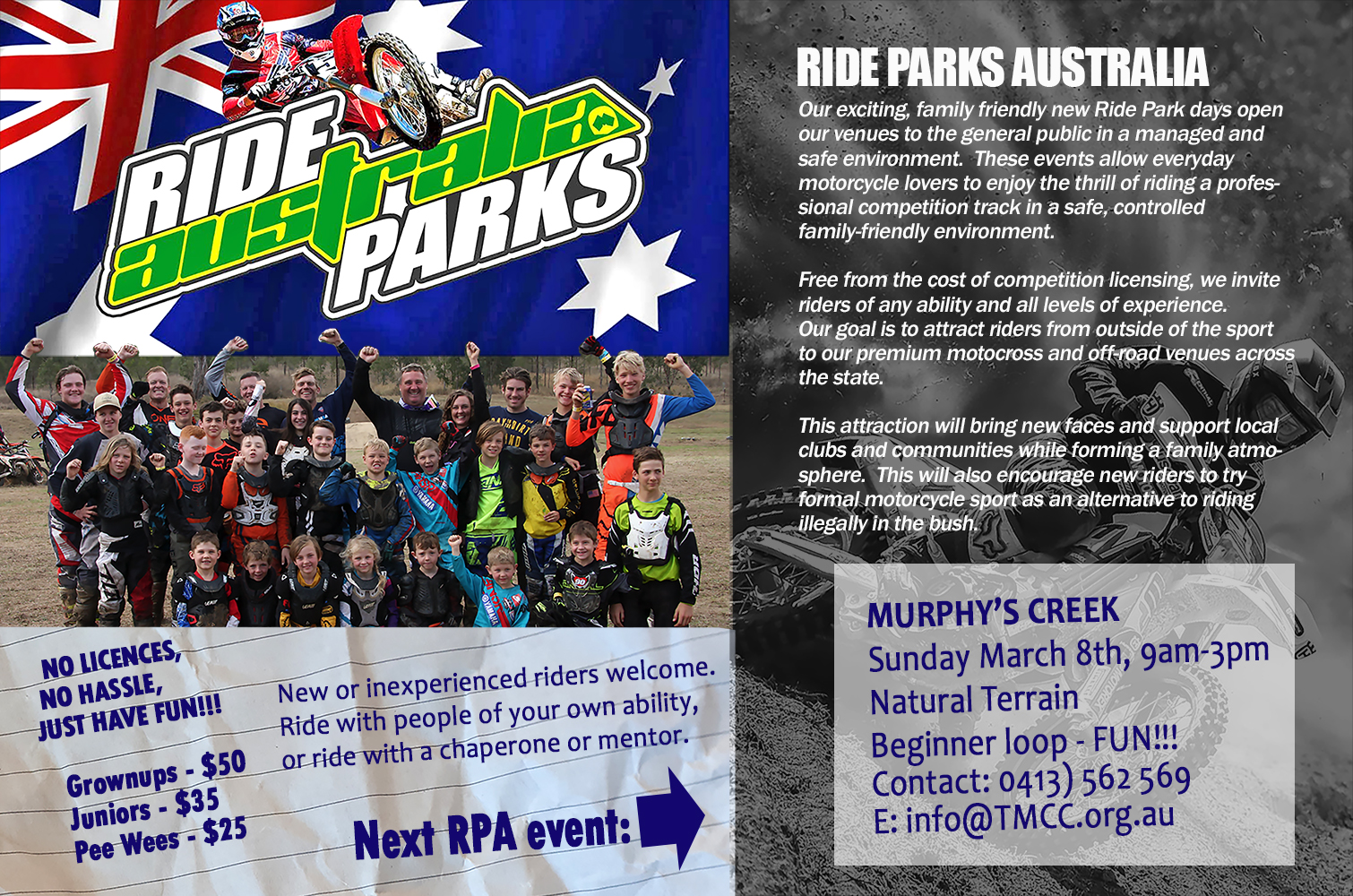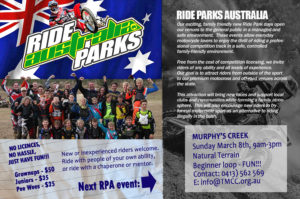 A great new concept getting bums on bikes, Ride Parks Australia makes its Queensland debut at Murphy's Creek on March 8.
Our exciting, family friendly, new Ride Park days opens our QLD tracks to the general public in a managed and safe environment. These events allow every day motorcycle lovers to enjoy the thrill of riding professional motocross track in a safe, controlled family friendly environment.
Free from the cost of competition licensing, we invite riders of any ability and all levels of experience.
Our goal is to attract riders from outside of the motorcycle sport to our premium motocross and rack venues across the state.
This attraction brings new faces to this much loved sport, supporting local clubs and communities while forming a family atmosphere. This will also encourage new riders to become interested in motorcycle sport instead riding illegally in the bush.
Contact info is on the poster.
Visit Queensland's first Ride Parks Australia day, Murphy's Creek, March 8. https://www.mqld.org.au/ride-parks-australia/