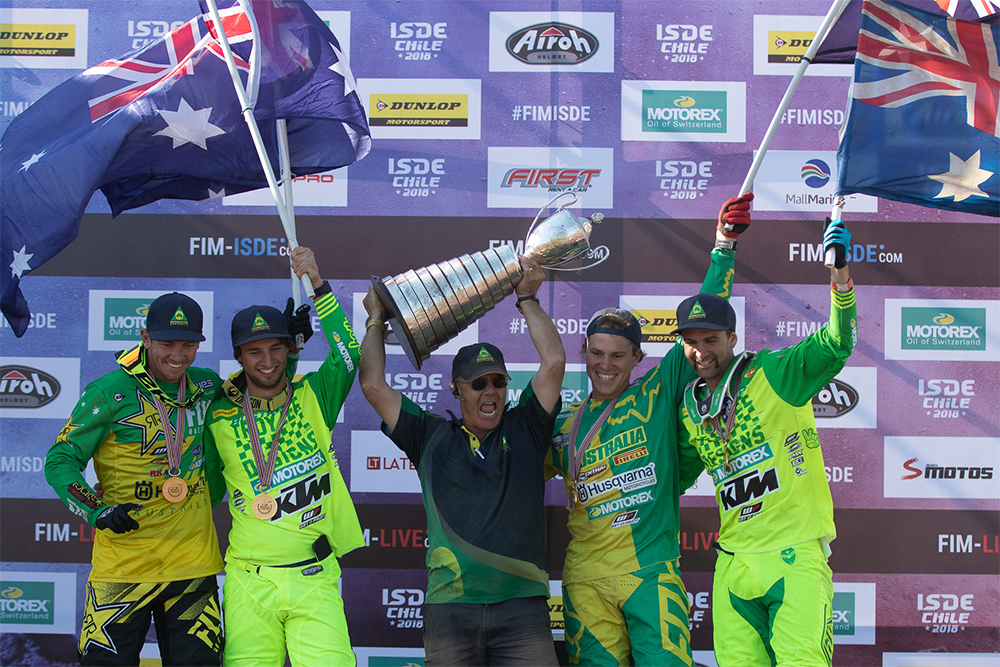 The RecoveR8 Australian World Trophy, Junior Trophy and Women's Trophy teams have departed for Portugal, the location for the 94th running of the FIM International Six Day Enduro (ISDE) taking place from November 11th to 16th 2019 at the Algarve Motorsports Park.
As the biggest off road event on the World calendar, the ISDE has a prestige and allure like no other. The RecoveR8 Australian team make up just one of thirty teams and over 600 riders entered into this massive event taking place at the Algarve Motorsports Park. Months of training, fundraising and preparation will culminate with Team Australia doing battle with the worlds best on this epic journey across the Algarve to defend our 2018 World and Women's Trophy ISDE Championip Wins.
Landing in Portugal on Monday 4th November, our teams have one week to familiarize themselves with their surroundings, acclimatizing to the weather, food and time zone before walking the tracks of each stage of racing and commencing final bike preparations. From Monday November 11th, five intense days of racing including ten special tests await our teams, along with the final day of action being the Motocross speed race.
The RecoveR8 World Trophy Team consists of Matthew Philips,Daniel Sanders, Joshua Green and Luke Styke all who will be fighting hard to defend our 2018 World Trophy championship. Husqvarna Enduro Racing team rider Daniel Sanders is coming off winning the 2019 AORC E3 Championship in a huge year for the young rider who is looking for international glory with Outright and Class Winning aspirations at the 2019 ISDE. Yamaha's Luke styke is also coming off his second AORC E1 championship in two consecutive years and is looking to make a mark on the international stage. Yamaha's Joshua Green comes in with lots of experience on both the domestic and international scene and will be a valued member of the team. Finally in a late addition to the World Trophy Team, 4 x World Enduro Champion and ISDE Veteran Matthew Philips returns from injury to help guide Team Australia to the the top in 2019.
The RecoveR8 Women's Trophy team will consist of Jessica Gardner, Mackenzie Tricker and Tayla Jones as the trio will be aiming for a seventh consecutive Championship win at the ISDE. With Yamaha mounted Jessica Gardner wrapping up this years AORC title and then heading to the World Enduro Championships, she will meet her Australian team mates in Portugal ready for battle with lots of experience on the European racing scene. Rockstar Energy Husqvarana rider Tayla Jones comes off another strong year in competing in the USA winning the 2019 GNCC title. As a six time ISDE winning team member, her experience and speed will be a huge asset to the Australian team. KTM mounted Mackenzie Tricker, also based in the USA claimed the 2019 National Enduro Championship and looks to again put team Australia on top as she did in 2018.
Our RecoveR8 Junior Trophy Team members consist of Lyndon Snodgrass, Fraser Higlett and Michael Driscoll. KTM rider Snodgrass as a member of the winning World Trophy Team in 2018 will look to draw on that experience to lead the Junior team to International glory. Both Higlett and Driscoll will look to build on now their second experience representing Australia at the ISDE in Portugal.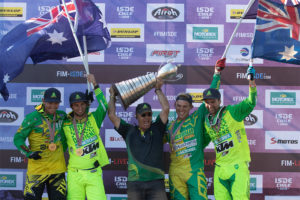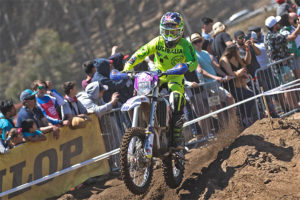 RecoveR8 World Trophy Team
Joshua Green
Matthew Phillips
Daniel Sanders
Luke Styke
RecoveR8 Women's Trophy Team
Jessica Gardiner
Tayla Jones
Mackenzie Tricker
RecoveR8 Junior Trophy Team
Michael Driscoll
Fraser Higlett
Lyndon Snodgrass
Stay tuned over the next two weeks, for more coverage of the 2019 ISDE from Portugal as both our Trophy and Women's Teams fight to defend their 2018 ISDE Championships!