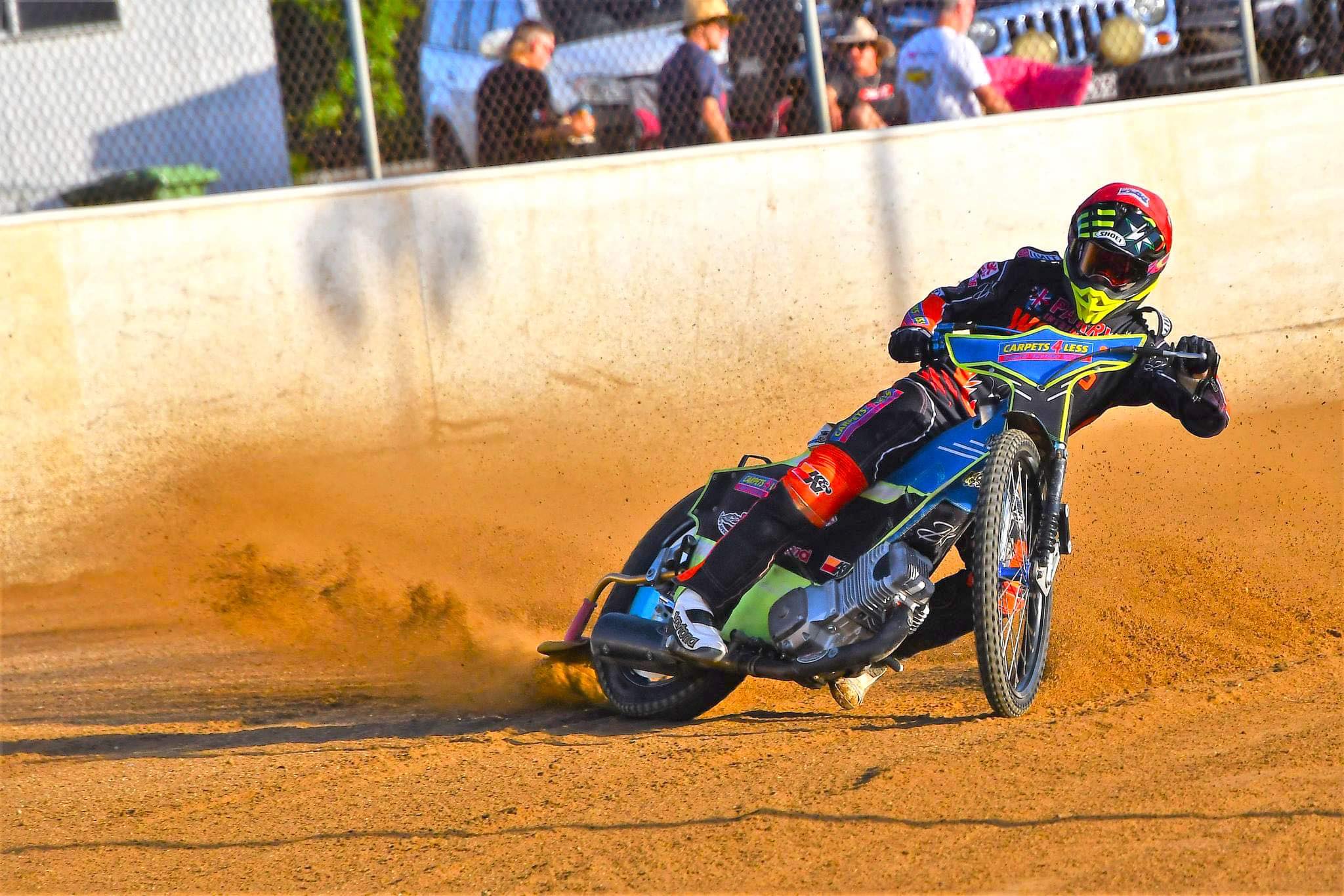 The North Queensland Speedway Riders and Supporters Club has claimed the first weekend in December for what it promises will be a Blue Riband weekend of speedway racing at Bowen.
Battleground for the hottest up and comers in the sport, the Queensland U21 500cc Solo title takes place on Friday December 2 as a fast and furious curtain raiser to the 2022 Queensland 500cc Championships, held the following evening (Saturday December 3).
The mouth-watering line-up has event organisers expecting a huge crowd at Bowen Speedway on both nights in support of local riders as they take on well-known Internationals.
Ryan Douglas, Jacob Hook and Jake Allen have all had successful campaigns in the UK this season, but that won't stop Nick Morris attempting to defend his 2021 Crown, while young Flynn Nicol will be doing his best to make it two U21 titles in a row.
The event will see last year's top 8 riders automatically seeded through with the Motorcycling Queensland Speedway Subcommittee to pick the remaining 8.
Club Spokesperson Ashleigh Smith said, "After Rockhampton became unavailable for the U21 Championships, the North Qld Speedway Riders and Supporters Club were quick to put their hand up to host the event before the Open Championships the following night.
"The U21 riders are the future of Australian speedway," she continued, "and we're thrilled to foster and build these events so that we can keep producing amazing Australian speedway riders! We are hoping by making it a double header event, we will gain even more support from the U21 riders.
"Action will be fast and furious so mark December 2 and 3 on your calendars and get your Bowen accommodation booked!"

Pic: Nick Morris in last year's QLD title. Thanks Colin Stratford