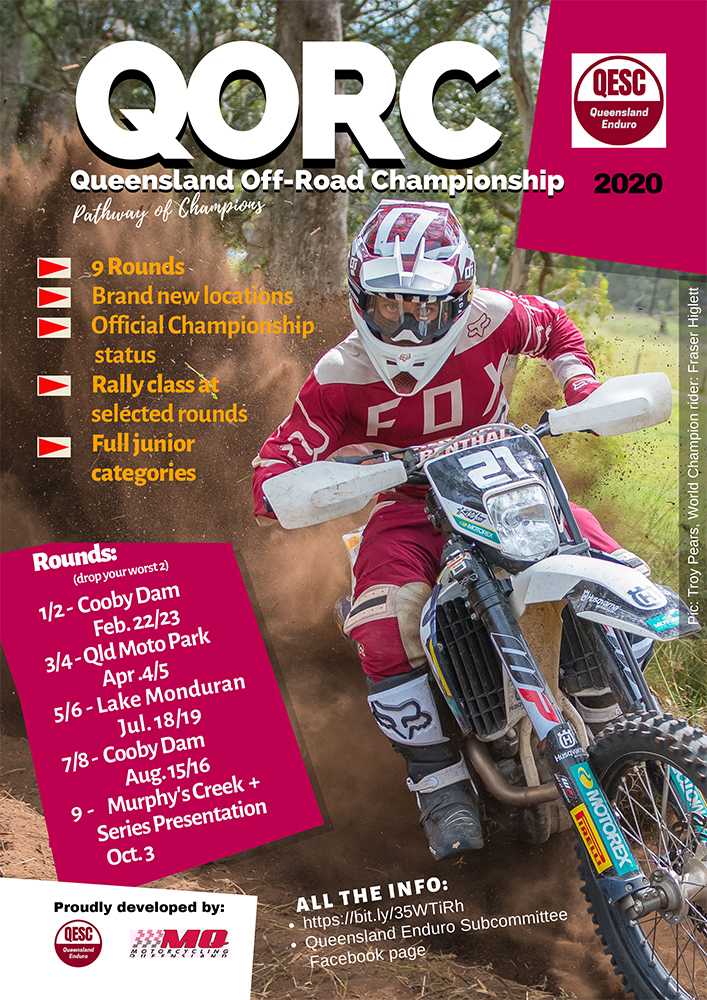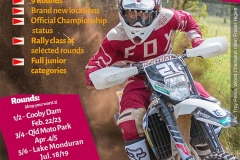 As the excitement builds in the lead-up to this weekend's QORC / AORC round near Toowoomba, records have already fallen.
Set at Cooby Dam, north of Toowoomba, the event already has around 280 competitors of varying ages, genders, shapes and sizes – an AORC record for Queensland – with final entries still trickling in.
Most of the country's off road racing elite will be on hand to demonstrate just why Australia is one of the world's top nations in enduro, as the first national championship round of the year piggy-backs off the first rounds of a new-look nine-round QORC series.
The Queensland Enduro Subcommittee's Nathan Bond is elated with how it's all unfolding, "conditions are looking really good and the track is ready and bunted," said Bond.
"We rode all the tracks on Sunday to get distances sorted and after all the dry the grass is a luscious green and mowed nicely. There's maximum grip."
"The Senior, Junior and Masters tracks are designed to provide the right balance of challenge, fun and spectator value, with a good 1.5 kilometres where people are able to watch competitors twisting, turning, jumping logs.
"The Pros will be jumping the back end of the dam and people will be able to see just how fast these guys go. The back in the pits, spectators will be able to walk through, get signatures and say g'day."
Spectators will be asked for a $2 donation which will go 100% to the landowner for cattle feed, which have to be penned for a week and a half prior to the event and for a week after.