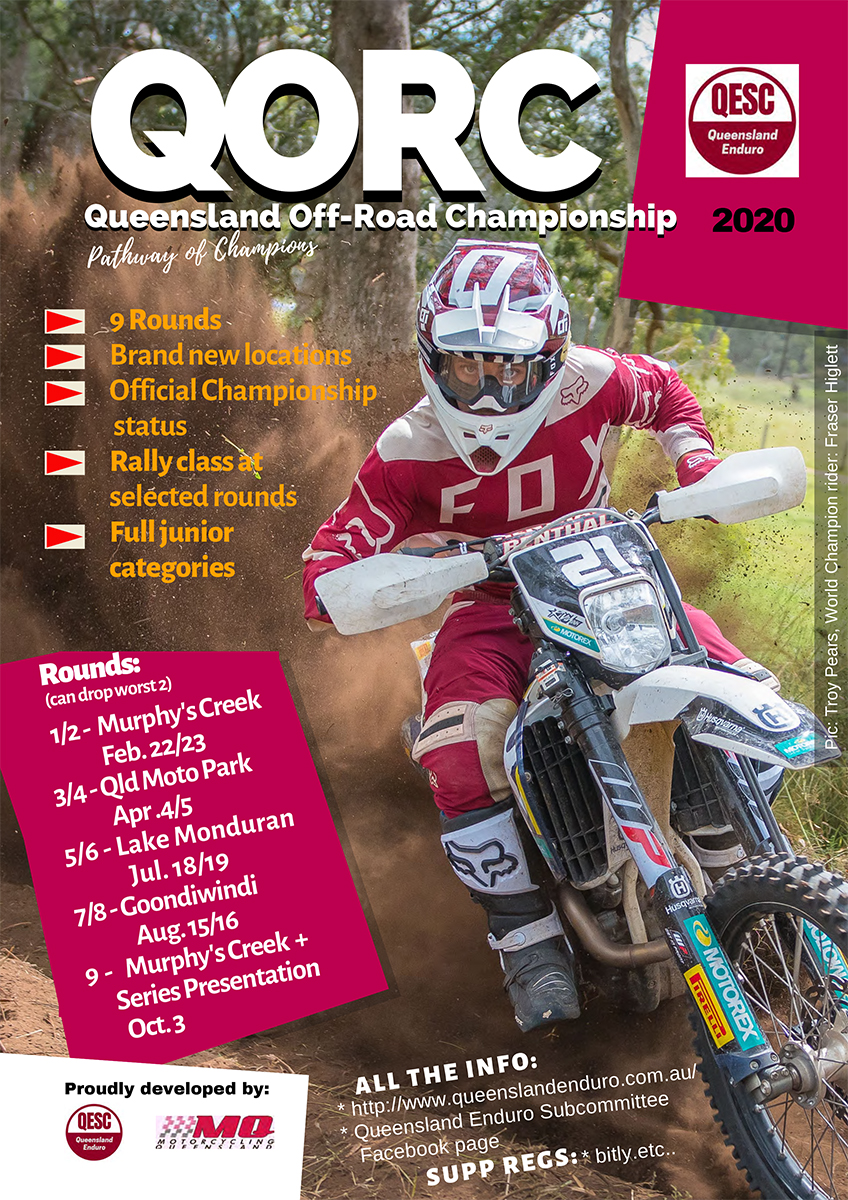 The Queensland Enduro Subcommittee wishes to announce that following a meeting to carefully consider all relevant factors relating to the promotion of the upcoming QORC double-header round, the decision has been made to postpone.
It was agreed that postponement was the better option after considering all factors related to the hosting of the round at Queensland Moto Park on April 4/5, including stakeholder numbers and crowd control.
The QESC will announce a re-scheduled date for the third and fourth rounds of the nine-round series as soon as possible, but the very fluid state of most sports at the moment may mean delays.
In the meantime, off-road racers who want to sneak in a racing fix one week earlier can still do so at the Ipswich Pony Express series.