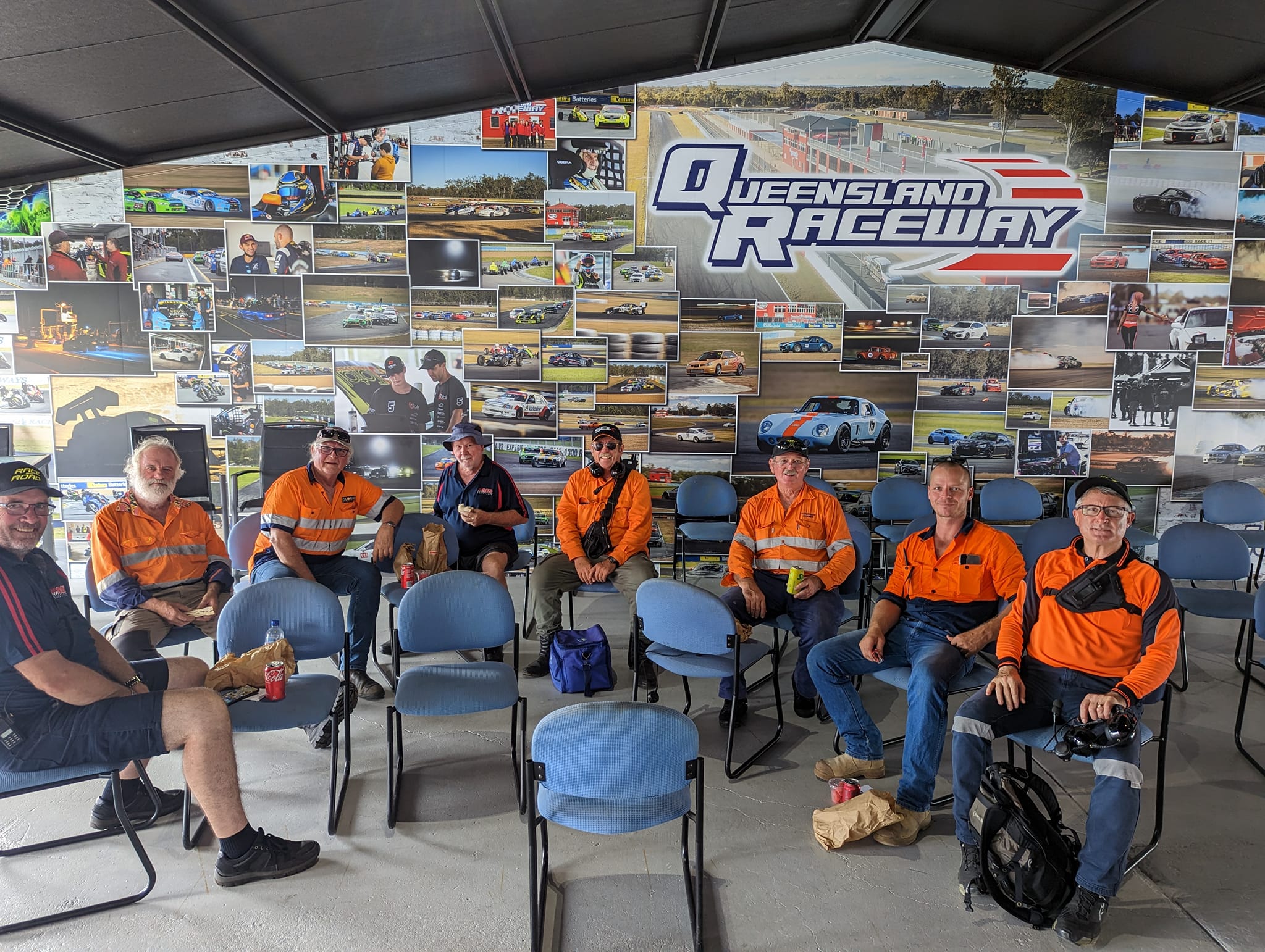 On behalf of the Qld Road Race Subcommittee and Motorcycling Queensland, it is time to thank a heap of people and organisations for their contribution to making Round 1 of the 2023 Qld Road Racing Championships a great success.
Firstly, to the management and staff of Queensland Raceway, in particular the General Manager Neil Lewis and Moto Manager Josh McFarlane for all their help and advice in the lead up to and during the event. Also, for the presentation of the circuit and facilities. And to Tony Quinn for his improvements and presentation of the venue.
QR is looking sensational and from the covered spectator areas over the new pit lane garages and seating around the circuit, to the new and renovated facilities, the new light system and CCTV systems, it has become a fantastic venue.
There is still more to come, so visit their website occasionally or come and support their track days. They are very professionally run and you have garages and sheds to get out of the elements.
The management and staff were fantastic in the lead up to and during the event.
Then to our amazing sponsors.
Race & Road + Ricondi for not only their financial contribution, but also giving away a new set of leathers, gift packs to all riders, caps to all volunteers and much more.
Andrew and Lisa for their help in marketing and presentation and then both Racing all weekend. You two deserve all the recognition and success you get.
Race DNA picked up the Production 300/400 class and had a huge team of sponsored riders competing. Great stuff Jason.
Addicted to Track – Mark McGregor is a great ambassador and supporter of out sport and he and his team supplied the 2 up bike with his new rider Ant West. All three days. Northstar Yamaha are part of that team and also support the 2up bike.
NuWeld engineering. – What can you say about Tim & Karla Hewit. They continually support the sport financially, travel huge Km's to compete and just love their participation. Tim is also a member of the MQRRSC team & was a huge help in putting the show on.
Team BRW/RBM, provided support at the last minute for the SSP class. Brian & Gary run a very professional Team and are truly dedicated to the sport. If you need work on your bike, see Gary at RBM at Geebung.
Race art Australia, for doing the great looking Frame stickers at the last minute. Alan as usual is very happy to support our sport.
So, I can't stress enough the need to support those who support our sport. Without them there is no sport.
To the Volunteers who endured a torrid weekend with the weather gods doing their best to continually throw curve balls at us.
The Flaggies and Recoveries kept the on-track show running. A couple of the flaggies were new to Bike racing but did a great job and enjoyed themselves.
The Scrutineers for their usual hard work in the sheds, paddock & start line.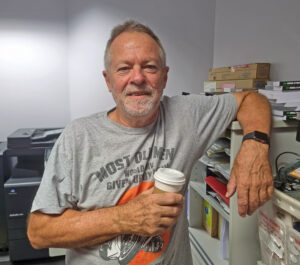 Then the behind-the-scenes people. Tom and Alan, the Clerks of Course, Steward Greg Smith, Race Control (Peter Sabelis had his first go at RC for many years and nailed it. Well done Pete). The Secretaries, Jason, Simon and Rex, couldn't have done it without you. Brad Phelan, who helped fix the Crash bags then kept them inflated all weekend, the announcer Mick, Ladies on the gate, Emergency crews and probably some I have forgotten.
A special thanks to the riders and others who helped fix and put out the AirBags. Tistan Vercoe, Jono (Crasher)Lucas – one crash off the truck and two on the track – good tally for the weekend. Kiara Vest, Brad Phelan, Rex Dell, Tom Williams, Tim Hewitt, Jan Jefferies
Without the efforts of all these people, and you the competitors, entrants and Team sponsors who supported our meeting, there can be no sport.
Hope you all had an absolute blast and to those who picked up some significant injuries, from us all, heal up fast.
Personally, I was so pleased, in spite of all the obstacles thrown at us and the inclement weather, to be part of a great team who finally got road racing back to the best venue in the state, Queensland Raceway. I know it will get bigger and better as time goes by and our sport will benefit from having the availability of two circuits in SE Qld and next year a third major Qld circuit at Townsville.
Hope to see you all at Round 2 at Morgan Park in October and look out for a 3-track series next year as Townsville comes online.
Finally, QEMSC will be hosting racing at QR later in the year in conjunction with a couple of car meetings.
The next big bike event is ASBK on the weekend of 28-30 of April 2023. If you would like to be involved in any way as a volunteer drop me a PM or get in touch through the ASBK web site.
Peter Black
Motorcycling Queensland Road Race Subcommittee