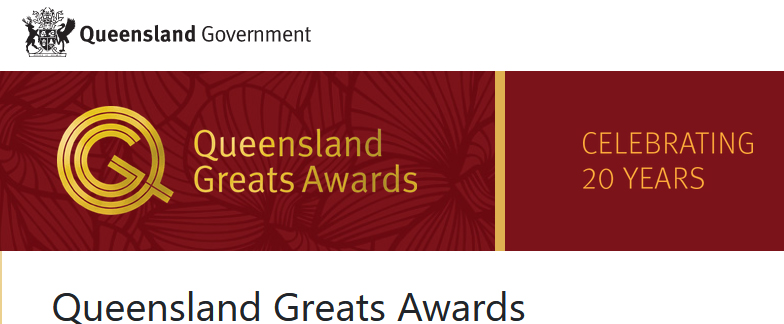 In 2020 the Queensland Greats Awards celebrated 20 years of recognising the efforts and achievements of remarkable individuals and institutions for their invaluable contribution to the history and development of our great state.
Nominations for the 2021 awards are now open across three categories:
individual
institution
posthumous.
Since the awards' inception in 2001, a total of 102 individuals, 16 institutions, 6 posthumous and 1 honorary recipient have been honoured as Queensland Greats.
Do you know a remarkable Queenslander or Queensland institution who can be recognised for their long-term dedication to Queensland?
Nominations close 5 pm, Friday 29 January 2021.
The 2021 Queensland Greats will be announced on or around Queensland Day, 6 June 2021.
To learn more about the awards and the online nomination process, visit the website, email or phone 07 3003 9200.