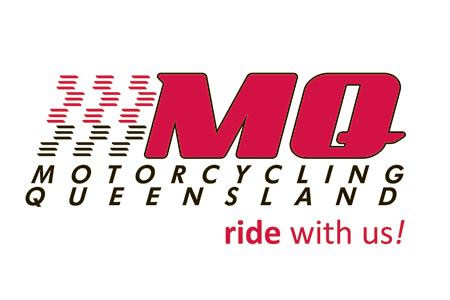 The latest as we work with our clubs towards the recovery.
Increase in numbers during Stage 2 and 3 a possibility…
​Motorcycling Queensland, as a member of QSport's – 'Outdoor Sport Members Group' is working in collaboration with other similar sport and recreation organisations (eg BMX Qld, Archery Qld, Cycling Qld, Equestrian Qld, Golf Qld and Queensland Athletics, to name a few) on an 'industry plan' to be presented to Queensland Health seeking an increase in the number of people who are able to participate in a gatherings whilst involved in these activities during Stage 2 (12th June, 2020) and Stage 3 (10th July, 2020) of the Queensland Government's 'Roadmap to easing Queensland restrictions.
​​Whilst nothing is guaranteed, this group intends on presenting a plan that demonstrates how these 'Outdoor Sports' would be able to conduct their activities with an increased number of participants whilst continuing to be COVID SAFE.
​​We will provide updates as we know more.
​
Community Sport as of Stage 3
​Further to our previous communication regarding: 2020 calendar planning, we now invite all clubs to commence working on a plan that will see 'community sport' return as of midnight Friday 10th July (Stage 3).
​​Currently, Stage 3 permits gatherings of up to 100, but as mentioned in the previous article, MQ is working with other 'Outdoor Sports' to increase this number.
​We understand that there are some events that, in the usual course of events attract more than 100, so we invite these clubs / events to think creatively as to how these events can still be run, e.g. a club day run over 2 days (some classes on the Saturday, and the balance on Sunday).
​If you haven't already done so, please contact MQ Events Manager – Simon Wadwell events@mqld.org.au to start planning your event calendars to commence as of midnight Friday 10th July.​
​
​Reminder: Complete your survey for MA's "Whole of Sport Strategic Plan"
​To all clubs and subcommittee members, an email was sent to all MA members yesterday containing a survey for the Motorcycling Australia Alliance "Whole of Sport Strategic Plan."
​The objective of this project is to develop a plan in order for motorcycling to achieve its true potential nationally into the future, in what are changing and challenging times.
​Please complete the survey on behalf of your club.
​You can find the survey here:
Licence 4 a Lifetime
This great initiative will see one lucky winner never pay for a licence again, and three runners-up score a free 12-month licence.
But you've got to be in it to win it.