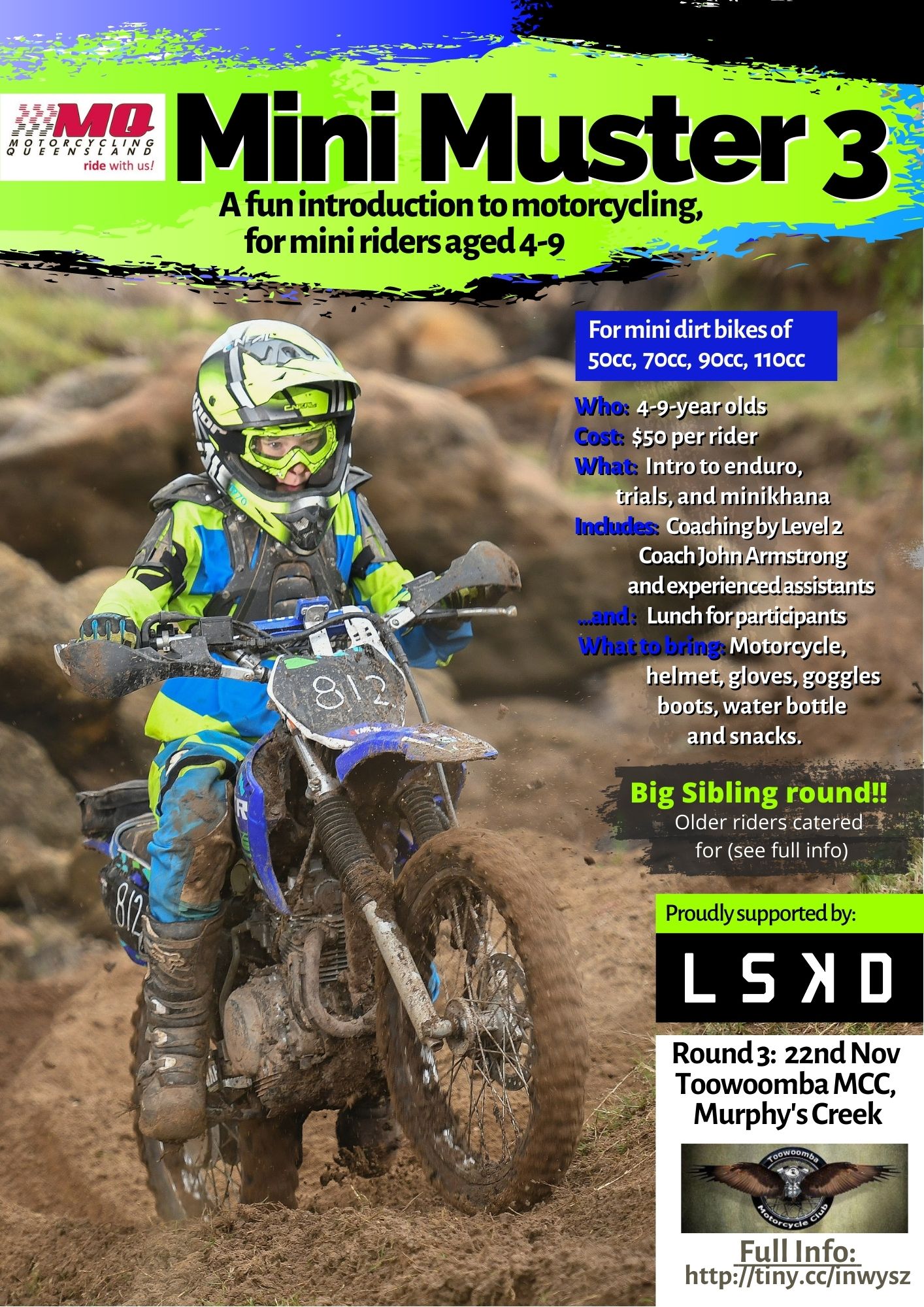 MQ's tremendously successful Mini Muster concept for young riders aged 4 to 9 will add enduro to its featured list of motorcycle sport disciplines when the third and final round takes place at the Toowoomba Motorcycle Club's Murphy's Creek block this weekend.
The MQ Mini Muster gives juniors the chance to have a go at enduro, trials and minikhana, under the view and guidance of experienced coaches and riders, such as Level 2 coach John Armstrong, and builds
skills and understanding designed to smooth the path into off-road motorcycling.
This weekend's focus – enduro – acquaints youngsters with the skills and demands of riding in the Aussie bush.
Trials is the only motorcycle sport where speed is not the determining factor, and is a great discipline in which to develop balance, throttle, clutch and brake control.

Minikhana hones faster bike control skills, as riders race around witches hats to develop balance, clutch and brake control.
Mini Muster is open to riders 4-9 and all 50cc, 70cc, 90cc and 110cc mini dirt bikes.
Parents and Siblings are able to ride at this event and need to register their entry when entering the Mini Muster Participants in Register Now.
Once you register the main mini muster rider you can "Add registration" and can then pay for it all together.
Any issues please contact Rachelle at info@mqld.org.au or 3281 2255.