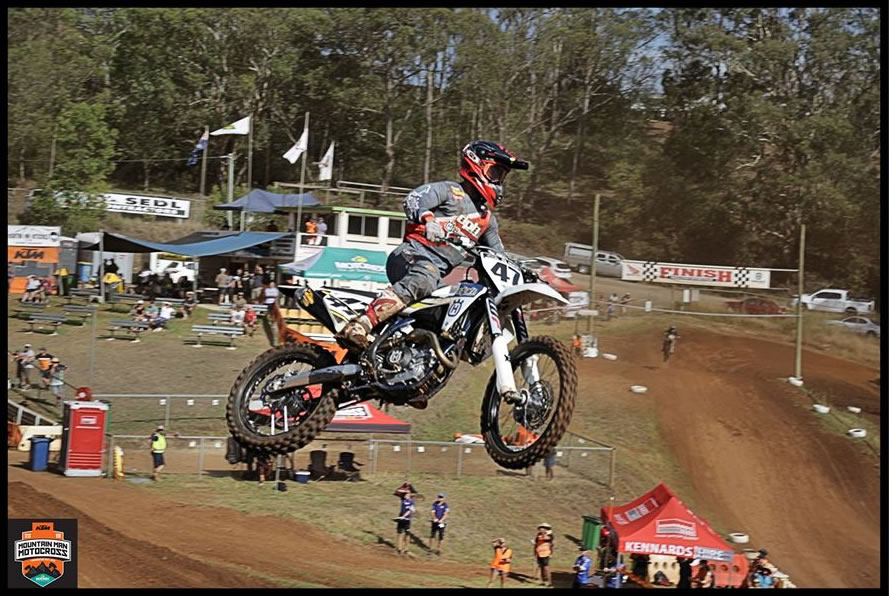 Who will be added to the great list of legends that have won Mountain Man, when the famous event takes place again at Echo Valley on March 7 & 8? This classic event started in 1975, was revived and revamped for its 40th anniversary in 2015, and now is an event that riders and spectators look forward to every year.
Todd Waters added his name to the prestigious honours list last year when he won the first Mountain Man of his career, but with Dean Ferris and Jay Wilson back this year, he'll have some very tough competition as he vies for a second. And who knows, local rider Kaleb Barham knows every single piece of Echo Valley clay by name and has the starting reflexes of a gunfighter, so there's no discounting what he could be capable of.
Mountain Man is a stern test of man and machine, with the qualifying 40 Mountain Man riders set to take on a marathon 30 minute + 1 lap race, followed by 3 x 10-minute back-to-back races to decide the winner.
The event will be handing over $15,000 in prize money, and all 40 qualifying riders in the main Mountain Man class receive prizemoney. There's a class for all riders over the age of 12, as well as a Pre-Mix (2-stroke) class with three classes up to 500cc and prize money paid all the way down to 10th in the 125cc-150cc class. Women have their own race with prize money down to 10th place, while Veterans have split age groups 35-44 years and 45 years and over. There are 6 classes of classic bikes from Pre 75 through to Pre 95, and these machines are really looked after – a treat to see. The crazy sidecar riders are back and the Juniors are not forgotten with the Junior Mountain Man Class (Junior Lites) and Mini Lites 12-U16, with bonuses paid to the junior girls. Entries are via Ridernet, so log in to check out sup regs. With entries closing 28th February, act quick so you don't miss out.
Spectators will be treated some awesome racing all weekend. Saturday will see Side Cars, Womens, Vintage/Classic and Mini Lites taking on the mountain side track. Sunday will be the big names in the Mountain Man class, with 2 strokes, Junior Lites and veterans. It's a cheap day out with entertainment and trade stalls, or catch up with the pros for a signature. Visit the canteen for some refreshments and memorabilia – and best of all it's only $10 for adult entry and free for kids under 13.
Check out the Mountain Man Face Book page for more details or contact Toowoomba MX Club.
Pic: North Queenslander Todd Waters flies high over Echo Valley on his way to a career first Mountain Man crown in 2019. He'll have to battle fellow MX Nationals Champion Dean Ferris to win it this year in what should be a ferocious battle. Don't miss it! – Amazing image: Ray Watterson