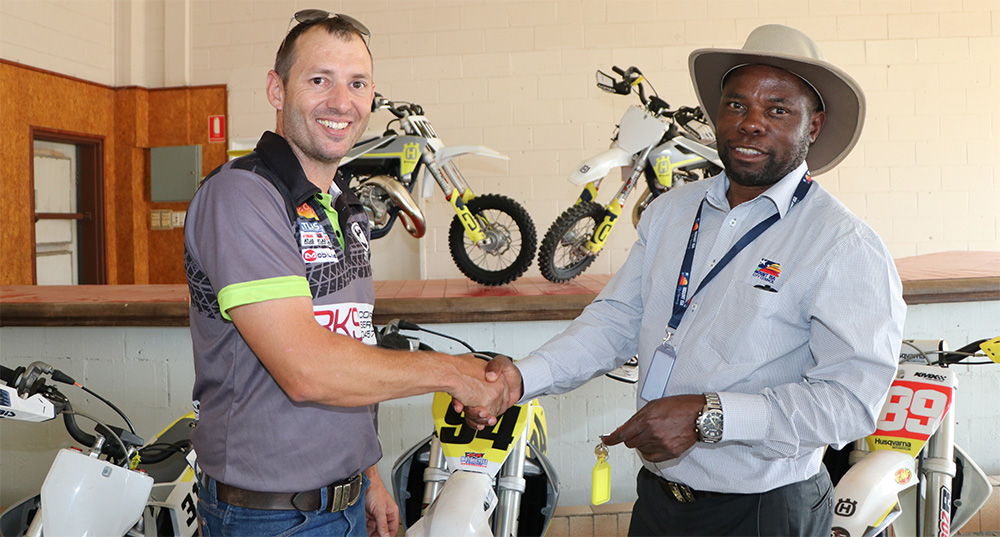 Mount Isa Dirt Bike Club has a new home – a former Spanish Club on the Barkly Highway – after a successful tender process for a trustee lease over a section of Jubilee Park on the Barkly Highway.
Mount Isa City Council has endorsed the Mount Isa Dirt Bike Club, which will lease the premises and adjoining land for a period of 10 years, enabling the club to combine both blocks and start using the existing building – which includes a bar area, kitchen facilities, and an airconditioned hall – for club events.
According to MIDBC Treasurer / Race Secretary Kathleen McConachy, the club is now hungry to increase membership numbers and events, as well as offer development opportunities for younger riders.
"It's taken a long time and we're lucky it landed during our stint," said McConachy, "but this is an awesome opportunity to expand our footprint and add a clubhouse. Currently we have none and no Air Conditioning, and our race season is limited to winter because we hit the 40 degree mark a lot here.
"This potentially adds 200m of track plus facilities and amenities including and an actual bar and kitchen facility," she added, "so it really aligns with our strategic goals for increasing our numbers of members and events, particularly for young riders."
The club also has plans to work with First Nations groups to encourage more participation from the community.
Established in 2003, the Mount Isa Dirt Bike Club is a family-oriented club that provides a safe motorsport facility for families in and around Mount Isa.