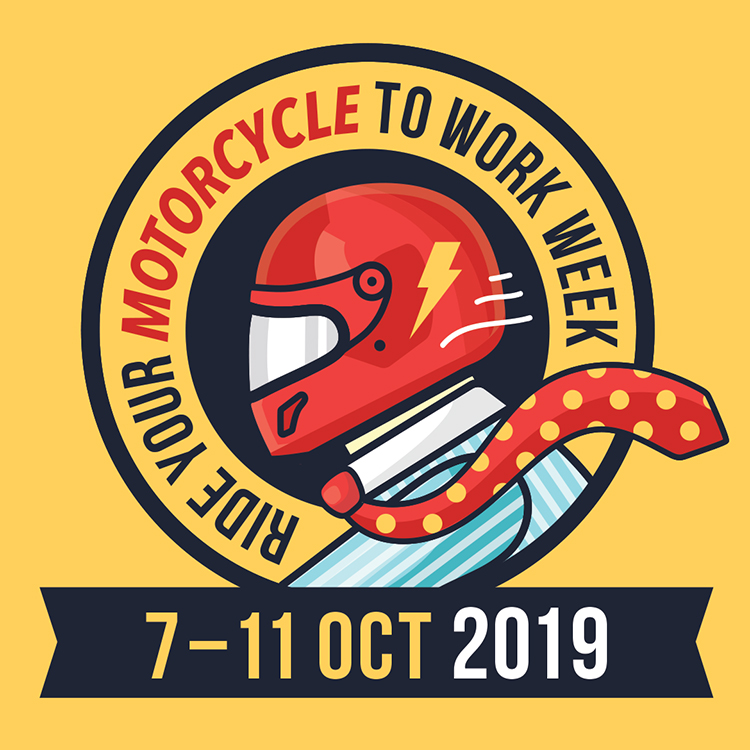 Ride Your Motorcycle to Work Week (October 7-11) has landed Federal Chamber of
Automotive Industries chief executive Tony Weber behind handlebars, as the industry
head learns to ride in support of the event.
Donning a helmet and mounting a Yamaha MT-03, Mr Weber began his riding journey
in a training session with motoDNA Riders Academy at Sydney Motorsport Park.
Coached by motoDNA Founder and CEO Mark McVeigh, Mr Weber quickly progressed
through the program.
"I was hesitant at first, but I got a feel for it quickly. I must admit, now I see why my
colleagues and motorcycle industry members get so excited about motorcycle riding!
"It's one of the great experiences – it's just so enjoyable! I can't wait to take it to the
next stage," he said.
"Ride Your Motorcycle to Work Week is a brilliant opportunity for riders to share their
passion and make sure their bikes are prepared for the summer.
"I would encourage anyone to get out there and have a go, take your first steps as a
rider. It's just magic!"
Mr McVeigh said Mr Weber was a natural.
"Tony took to the bike quickly. He was unassisted in under an hour. Initially he was a
bit nervous, but once he got a feel for the bike, I could see him falling in love with
riding.
"Just like I did, just like everyone does when they try it," he said.
Ride Your Motorcycle to Work Week aims to unite riders, celebrate taking the 'long
way home', and showcase the small moments in a journey only riders notice.
The event will run from October 7th to 11th, supported by Australia's motorcycle
brands and managed by the Federal Chamber of Automotive Industries.
To support the week, a selection of Australia's motorcycle dealerships will also offer a
free Ride-Thru safety check. Riders can roll up for a fast 10-point inspection of their
bike to make sure it is safe and road ready.
Follow the event at:
www.ridetoworkweek.com.au
www.facebook.com/ridetoworkweek
www.instagram.com/@ridetoworkweek_au
Ride Your Motorcycle to Work Week is an initiative of the Federal Chamber of
Automotive Industries, supported by Aprilia, BMW Motorrad, Can-AM BRP, Ducati,
Harley-Davidson, Honda, Husqvarna, Indian Motorcycles, Kawasaki, KTM, Moto Guzzi,
Piaggio, Suzuki, Triumph, Vespa and Yamaha.