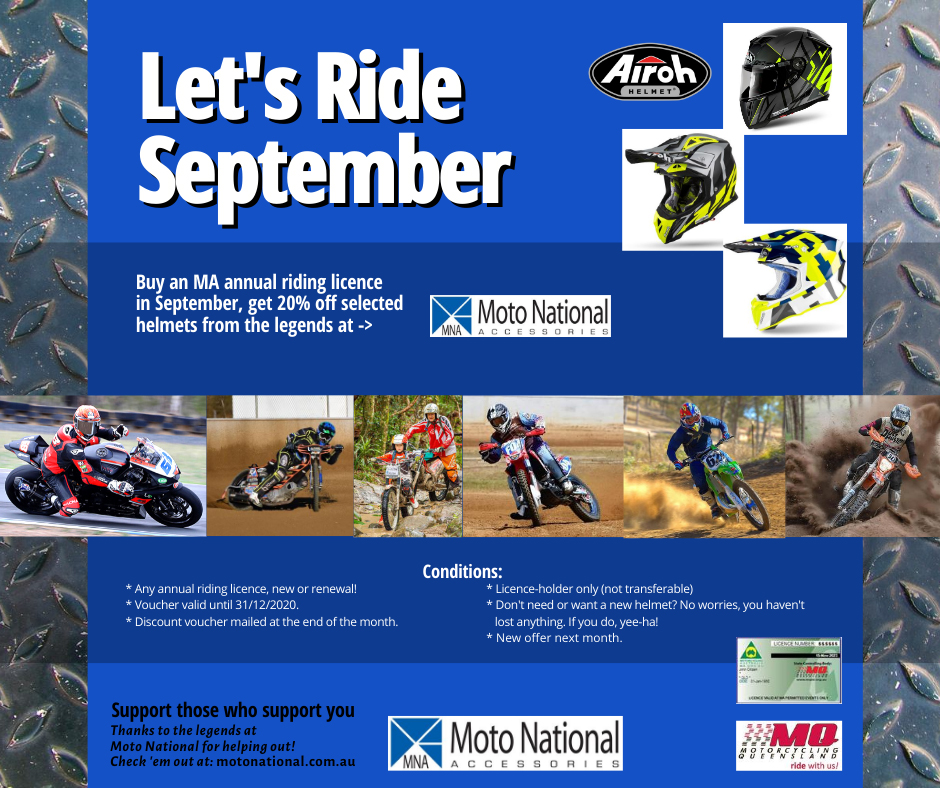 MQ's "Let's Ride" licence promotions have delivered extra value for our licence holders and a well-deserved spotlight to some of the many businesses who throw their support behind this wonderful sport every week.
This month's Let's Ride promo offers you 20% off selected helmets from the legends at Moto National, with any purchase of an MA annual riding licence in September.
So support those who support you, and check out Moto National's range right here:
Conditions:
* Any annual riding licence, new or renewal!
* Voucher valid until 31/12/2020.
* Discount voucher mailed at the end of the month.
* Licence-holder only (not transferable)
* Don't need or want a new helmet? No worries, you haven't
lost anything. If you do, yee-ha!