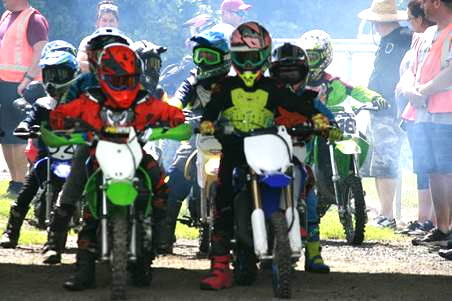 Mackay Junior Motocross Club's 2020 Season has kicked off with some awesome numbers of new riders joining this month, and setting the club off to a ripping start for the year. The club held its first Come and Try Day for 2020 and exceeded expectations in attracting 68 new riders to an action-packed day
Club President Aaron Ross said, "It's definitely a sign that the sport of motocross is growing and that's evident in our club with the sheer volume of those wanting to come and try and sign up to join the club afterwards.
"Everyone who attended this weekend's come and try is keen to come back and enter the sport.
"We signed up new members on the day and it's a good to see all the new to the sport kids out there and giving Motocross a go, it's going to be awesome to watch these kids go through the ranks and grow with the sport"
All ages and abilities attended the day with huge numbers in the 50cc/ 65cc class – "This is what we like to see because it means we potentially have new racers off the gates, and families to help build the sport and our Club," said Ross.
With these numbers we will definitely be looking at having another Come and Try towards the end of the year.