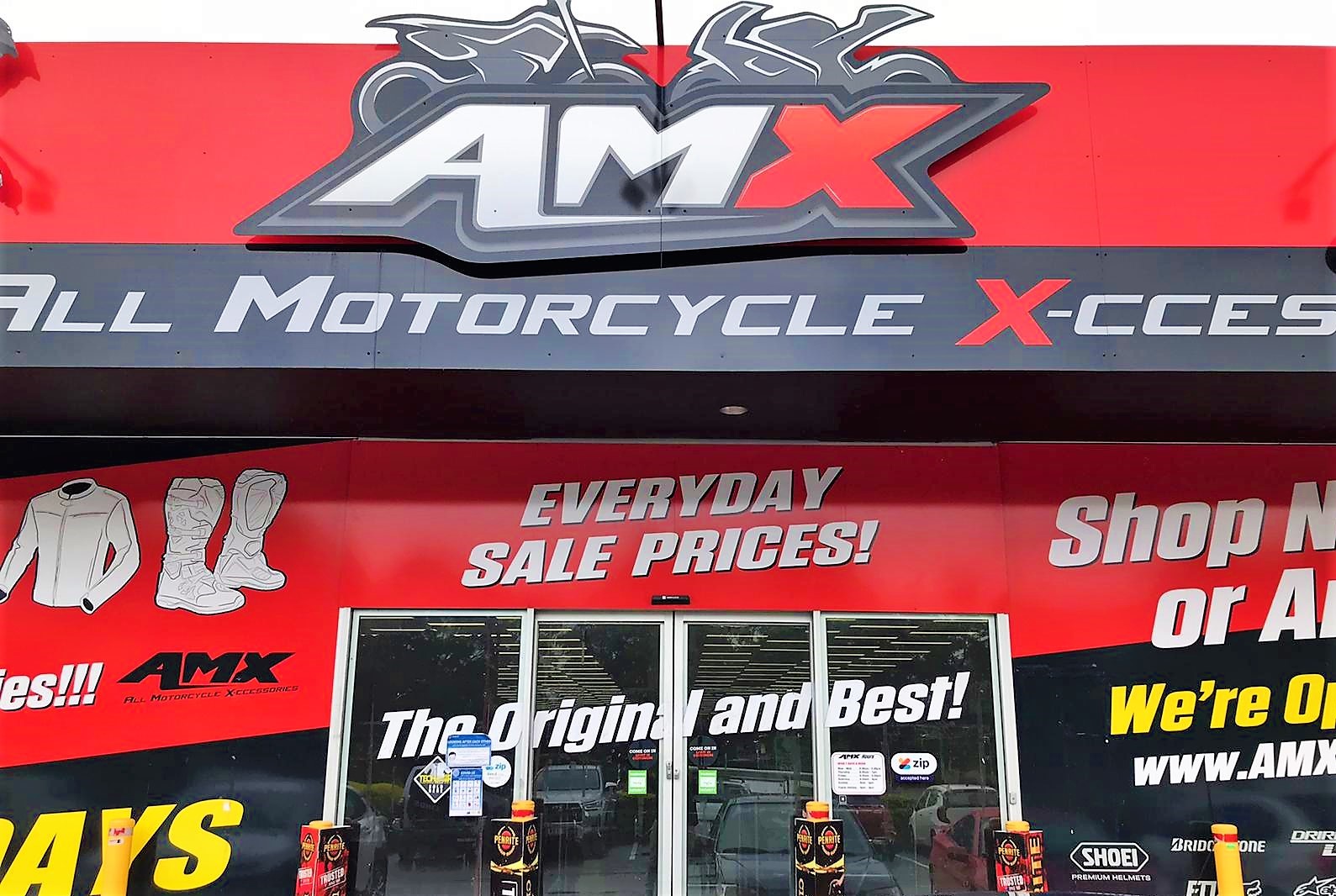 Motorcycling Australia (MA) and the ProMX Management Team are excited to announce a second major partnership for the 2021 Penrite ProMX Championship (ProMX), welcoming AMX Superstores as the Presented By partner, one of Australia's largest motorcycle accessory retailers.
AMX Superstores are a leading motorcycle retailer with 14 superstore locations spanning Victoria, South Australia, New South Wales and Queensland and a growing online presence at amx.com.au servicing all of Australia.
The Presented By partnership is a significant commitment to the ProMX Championship by AMX Superstores, who have been heavily involved in motocross over many years with club, race team and rider ambassador support programs. AMX Superstores' partnership with ProMX is the result of a shared vision to re-establish the national motocross championship and broaden its audience.
Starting in Bayswater, Melbourne, in 2008, AMX Superstores has grown with a national network of 14 massive superstores spread across Australia servicing motocross, off-road, adventure and road motorcycling enthusiasts with a plethora of the best brands in the business.
Motorcycling Australia CEO, Peter Doyle, welcomed the new partnership.
"AMX Superstores have been a major player in the motocross scene for well over a decade, and we are very excited to have them partner with us in the inaugural 2021 Penrite ProMX Championship," he said.
"It is fantastic to have another major industry partner in AMX Superstores who share in our vison and will be a valued partner in helping us grow motocross in Australia.
"This partnership is a significant investment in the 2021 Penrite ProMX Championship presented by AMX Superstores, which will see Australia's best motocross riders go head-to-head across eight spectacular rounds."
AMX Superstores Business Manager, Rob Farrimond, said AMX Superstores is thrilled to be partnering with Motorcycling Australia in 2021 and the ProMX Championship.
"We see this partnership as a massive opportunity to help support and grow Motocross racing at a National level in Australia," Mr Farrimond said.
"Coming out of a very challenging 2020 year for racing events in general, we feel it is imperative for us to be able to re-invest into the racing community that has helped grow AMX Superstores and to ensure the long-term growth and viability of the Penrite ProMX Championship long into the future.
"I am incredibly excited to see this new partnership with ProMX develop and to further expand on our investment and commitment to motorcycle racing as a whole."
The Penrite ProMX Championship, presented by AMX Superstores, will showcase Australia's best riders competing in the MX1 class, along with the nation's top up and coming talent in the MX2 and MX3 classes.
The Penrite ProMX Championship launches into racing at Wonthaggi, Victoria on April 11, followed by seven rounds of high-flying action spanning four States and one Territory.
To stay up to date with the latest Penrite ProMX Championship, presented by AMX Superstores news, visit the ProMX website, ProMX Facebook, ProMX Instagram, and join the ProMX Championship subscriber mailing list by clicking the link HERE and entering your details.