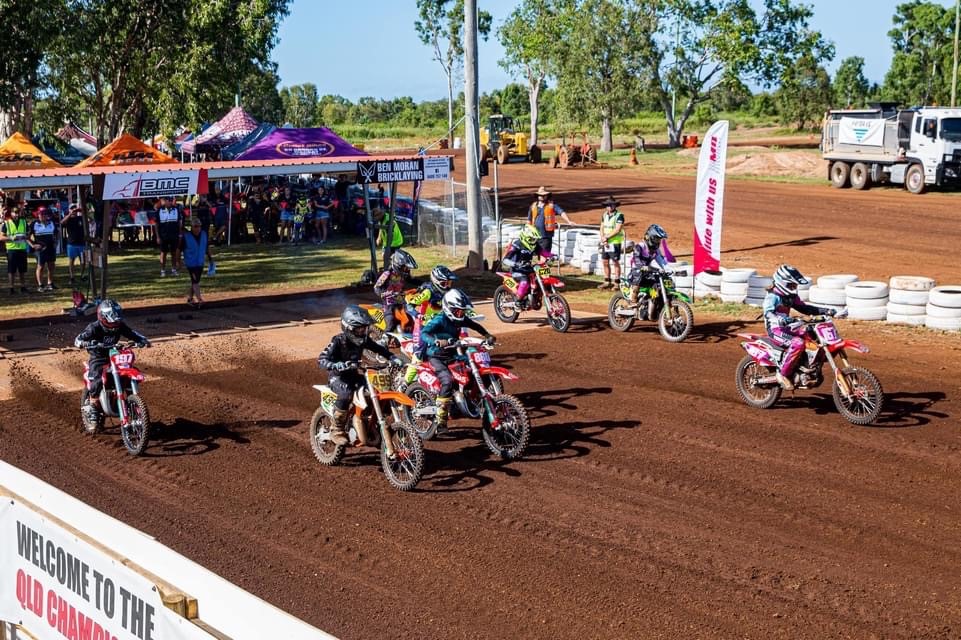 When the gates drop this weekend for the Australian Junior Dirt Track Championships at North Brisbane Junior Motorcycle Club, several female racers will number among those giving their all for a coveted Aussie title.
These young racers share a united passion for motorcycling and will travel from as far as NSW and North Queensland to compete in the two girls' classes, in addition to racing in mixed classes alongside the boys.
On the back of her recent quadruple title haul at the Queensland Track and Dirt Track Championships, North Brisbane club member Anika Loftus will be amongst other club members hoping to further add to the club's impressive list of Australian Championships.
She'll face determined opposition from the likes of Aimee Jo Gwynne, Matilda Heaton-New, Aliyah Goulding and NSW sisters Katarna and Mylie Robinson.
The North Brisbane club is an inclusive one that acknowledges the dynamic and entertaining competition these young female racers bring to the sport.
Club member Briony Hendrickson – the 12-time and current Australian Dirt Track Champion – will be doing her bit for the future of women's racing, having committed as a volunteer to support the new generation.
The Aussie Junior Dirt Track Championships take place at Mick Doohan Raceway, Banyo and entry is $10 per day for adults, with kids under 12 FREE. Gates open 7am both days so get yourself trackside for a full throttle weekend of flat track racing from Australia's best!
For more information, visit the North Brisbane Junior Motorcycle Club Facebook page.