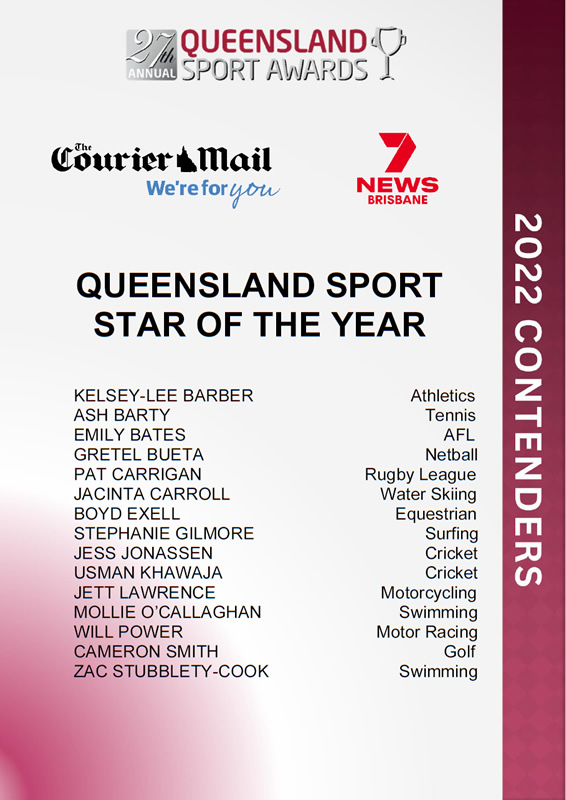 Good News!
Remember a couple of weeks ago that our nominations for the Queensland Sport Awards saw both the Queensland Junior MX Team and the MXoN team accepted as finalists for their respective team of the year categories?
Well Qsport has just announced that our nomination for Sports Star of the Year has been accepted, and for the second year in a row, Jett Lawrence is in the mix for Queensland sport's top individual award, when the winner is announced on Thursday November 24.
Here's the full scoop:
The selection panel for this year's top individual award in Queensland sport has opted to showcase 15 contenders – more rather than less of the top elite athletes from across the State's sporting system.
While similar awards in other States usually feature five to seven contenders in their top award listings, Queensland selectors have often opted for ten to twelve, including last year when nine of the eleven contenders had won gold at the Tokyo Olympics/Paralympics.
QSport CEO Peter Cummiskey, who is Secretary to the selection panels for all Queensland Sport Awards categories, said "It is not unusual for Queensland's top athletes to outnumber other States' on performance and not just in Olympic years. This non-Olympic year is no exception."
"With a limit of two per sport this year and with an eye on gender balance, the 15 contenders arguably are all worthy of consideration."
"It's in keeping with the core aim of the overall Sport Awards program of promoting and recognising our top achievers to the broader Queensland community, on and off the field of play and particularly to our youth."
Details of the 15 contenders are attached.