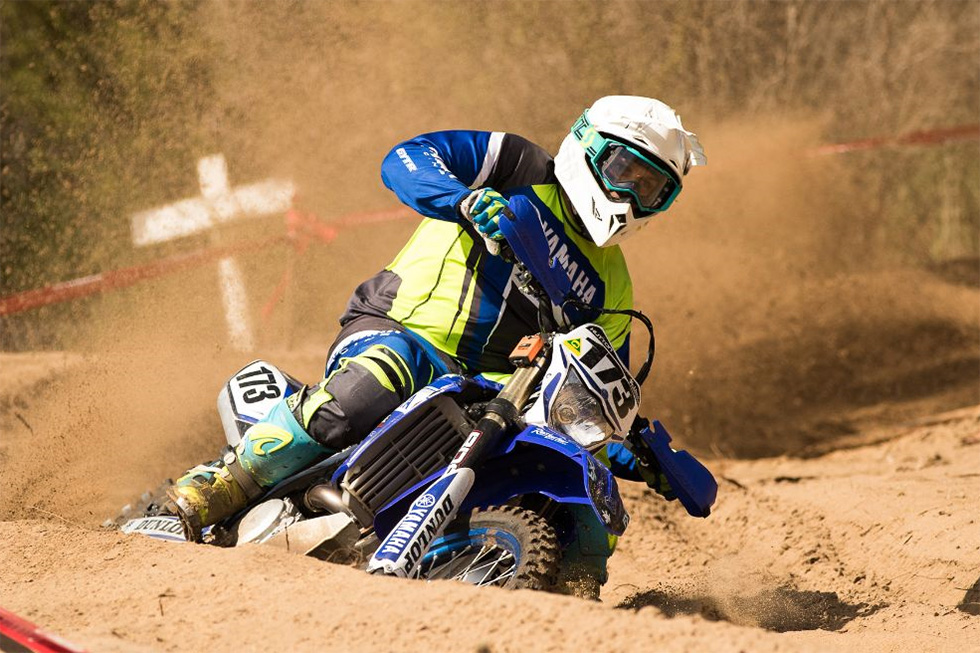 It was extra sweet though for Kirk Hutton (Yamaha Motor Australia) in Coonalpyn, South Australia today, as he claimed first place for Masters, clocking up enough points to be crowned the 2019 AORC Masters Champion!
Masters Champion is another title Hutton can happily add to his already impressive resume, which includes numerous other Australian titles and FIM International Six Days' Enduro (ISDE) medals. Aboard his Yamaha, Hutton closed off Round 9 with a total time of 52:38.729.
Peter Rudd stole away second place today behind Hutton, with a total time of 56:48.313.
Third place for Round 9 of the Masters was won by Owen Richards, who clocked in a total time of 59:11.253 after a demanding seven laps.
"I had no idea that I would be coming away today with the round win as well as the Championship title," explained Hutton.
"I am very honoured to receive this Australian title and means as much to me as all my other titles over the years.
"This year I thought I was only riding for fun, alongside my son Harley, so I never imagined this sort of result!"
2019 AORC Round 9 Masters Top 10 Provisional Results:
1. Kirk Hutton (Yamaha Motor Australia) 52:38.729
2. Peter Rudd 56:48.313
3. Owen Richards 59:11.253
4. Michael Widdison 59:41.086
5. Nathan Simpson 1:01:56.139
6. Craig Treasure 1:02:04.071
7. Ian McGillivray (Bright & District Electrical Services) 1:02:11.766
8. Dominic Burman 1:03:09.351
9. Peter Schaper (Torquepower Husqvarna) 1:03:30.156
10. Dwayne Potter 1:04:37.747
Don't miss a minute of the action of the 2019 Yamaha Australian Off-Road Championship by visiting the AORC Website at aorc.org.au, or by following the Yamaha AORC on Twitter and Facebook as well as @aorc on Instagram. Don't forget to download the Official AORC app via Team App. It's as easy as download Team App and search 'AORC'!
Images courtesy of John Pearson Media