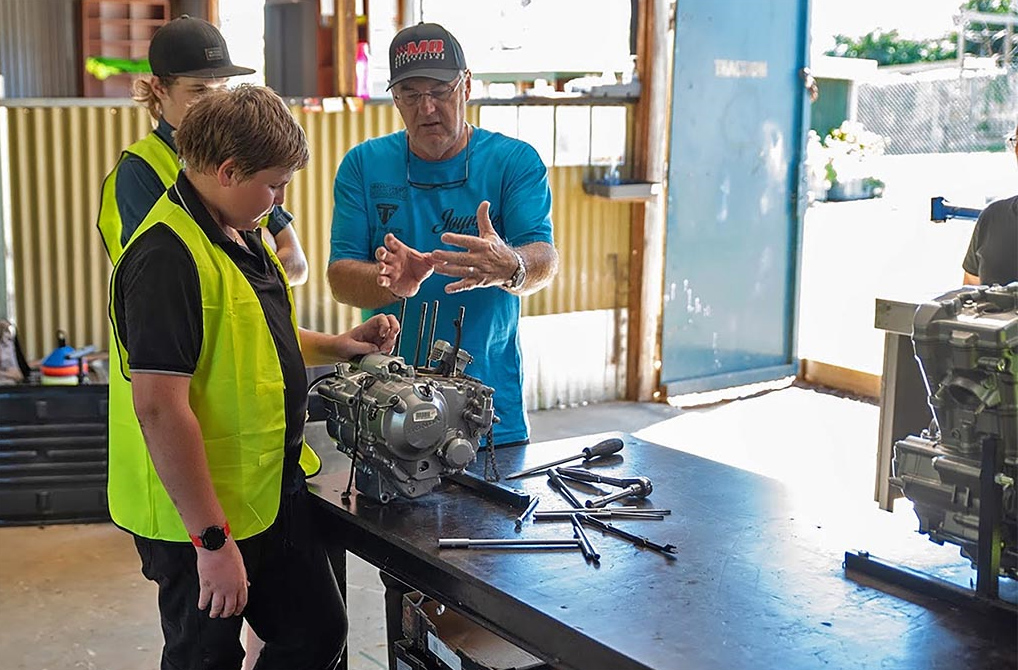 Twelve high school kids from Beaudesert High School and Emmaus College at Jimboomba recently completed their 10-week Traction small motor course and kickstart beginner riding course.
Traction needed a qualified mechanic to deliver the course and one guy who can't get enough of motorcycles – MQ's Events Manager Simon Wadwell – used up a few leave days teaching the course.
"Traction is a small motors training program for young people to give them skills in that field," said Wadwell, a qualified motorcycle and plant mechanic.
"It was a 10-week course and by the end of it, everyone showed they had a good understanding of engines, could troubleshoot, and could complete the kickstart beginner riding program.
We taught them on single-cylinder Honda CB300 engines, and by the end they could pull them down, put them back together and re-time the engines. They learned about diagnosis and trouble shooting on CT110s, and also completed a kickstart program to show basic riding skills.
"It was a really satisfying and valuable project, and I'm booked in again next term to do small engines and kickstart. Two of the students from this first course were awesome riders, and one will now be a student mentor on the next small engines group and the other a mentor on a bicycle rebuild group."
If you'd like to get in touch with Traction, you can find them on connect@traction.community or 07)3102 9565.