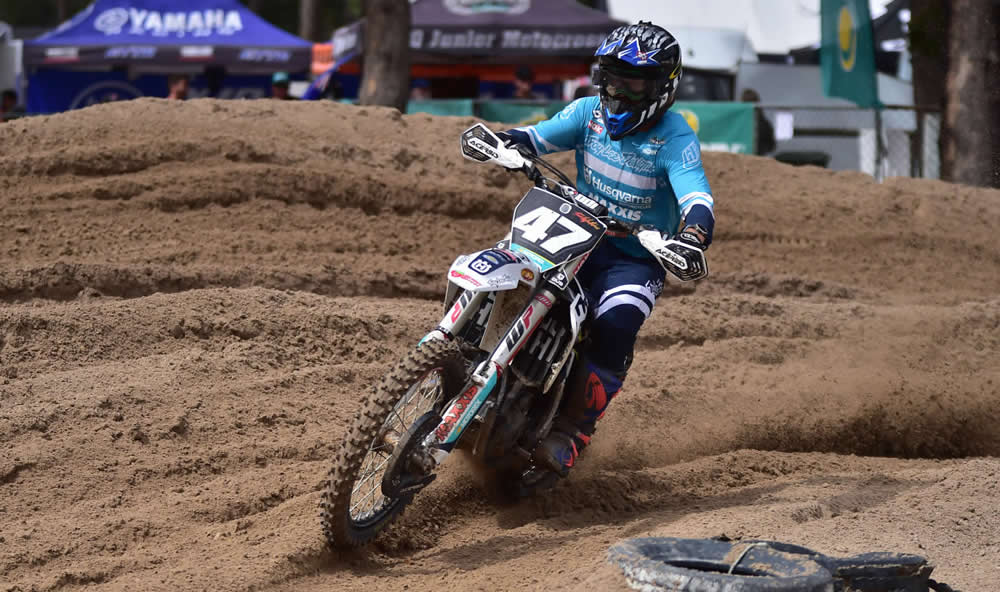 With the weather perfect and the track at its tip-top, tough and testing Hervey Bay best, the weekend's Queensland motocross champs was a success by most measures.
Event Coordinator Anne Polsoni said her feedback received was positive, "Everyone I spoke to enjoyed it. The club did a fantastic job getting it all ready, and with the COVID considerations like the extra cleaning and ensuring spectators followed the social distancing guidelines. The club also had the Mayor and Deputy Mayor out to see the action, and they've promised greater support for the club in future.
"We had around 250 bikes, which was good considering the NSW riders couldn't come, and we lost quite a few northern riders who pulled out because of the elevating threat.
"On the flip side, it meant we had lots of higher calibre riders hanging around hungry for action."
Announcer John Armstrong agreed, and was impressed at the high calibre of tough competition, particularly in the MX2 class, which ended with a tie on points and just two points separating the top three.
Todd Waters took out the premier class with a perfect score over Lochie Latimer and Jai Walker, with Joel Evans and Kaleb Barham rounding out the top five.
Jay Wilson get the best of a tense MX2 battle which saw three separate winners. Wilson took the critical win in the final moto to give him a share of the points lead with Todd Waters, and the title by virtue of a count-back.
Moto 2 winner Aaron Tanti finished just two points behind in third to complete the podium with Jesse Dobson and Ricky Latimer making up the top five.
The action in the juniors came thick and fast, and you can see full provisional results here:
Congratulations to Queensland Champs Todd Waters, Jay Wilson, Ryan Alexanderson, Kobe Drew, Jack Mather, Ryley Fitzpatrick, Jake Cannon, Clayton Walsh, Darcy Cavanagh, Kyle Harvey, Jackson Fuller, Heath Fisher, and everyone else who gave it a red hot go.
Action pic thanks: Bruce Cairns