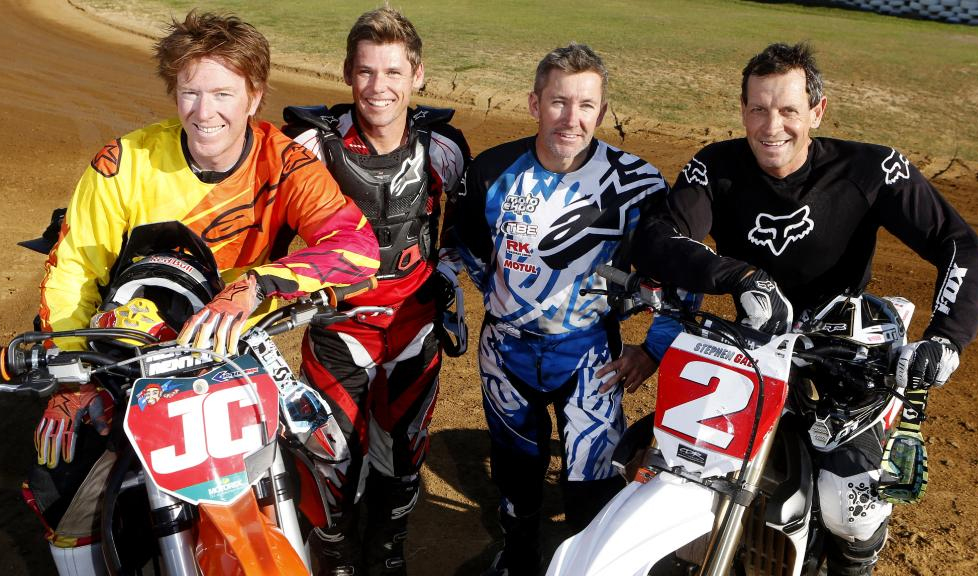 The Gold Coast's famous Mike Hatcher Raceway JMCC is set to keep growing champions into the foreseeable future, after the announcement of a 10-year lease extension for the club.
An icon of the south east Queensland dirt track racing landscape since 1983, 'Hatchers' has played a part in the development of a disproportionate number of Australia's international road racing heroes.
MotoGP hero Jack Miller won an Australian title at Hatcher's back in 2007 and rated it as favourite track, while back in the eighties, the club caretaker's young son wore in a groove learning the skills which would make him a two-time World Champion. His name is Casey Stoner.
The club is a regular stomping ground for 3x World Speedway Champion Jason Crump and 3x World Superbike Champion Troy Bayliss, whose sons Seth and Oli both started out at Hatchers.
These days Seth and Oli are both on the way to successful road racing careers.
"I reckon we're Australia's strongest junior dirt track club." says Club President Frank Gordon.
"At the last Australian titles Hatcher's club members won 5 of the 15 classes and podiumed in every class but two. We also currently have Harry Voight riding the Asia Talent Cup and Broc Pearson and Oli Bayliss riding 600 Supersport and 3 or 4 riding in Oceania.
"Council's really been behind us with the way we've managed noise at the facility and the 10-year lease extension at the club provides us a great deal of security.
"The office in charge of us has been really progressive and their support's been so positive. They're aligned with the sporting communities of the coast and they understand that some people want to ride dirt bikes and they want to do so in a safe, controlled environment.
"In addition, Council has also said that once every three years we can bring an Open event to Hatchers, like either a Queensland or Australian Junior title, or maybe a Gold Coast Cup, so that's a very exciting opportunity."
The club's also been successful with its Come & Try days, at last outing attracting 65 riders, of which 12 had never ridden before.
Keen to try your hand at becoming the next Jack Miller? Keep an eye on the Mike Hatcher Junior Motorcycle Club Facebook page for the club's day sign-on day in January and subsequent kickstart endorsement days.
For information, contact the Mike Hatcher Junior Motorcycle Club: Matt Cousins (President) – 0416 015 650
Caption: Some of the track's famous clientele, (l-r) World Speedway, Supersport and Superbike champions (respectively) Jason Crump, Karl Muggeridge, and Troy Bayliss, as well as former Mister Motocross Stephen Gall.