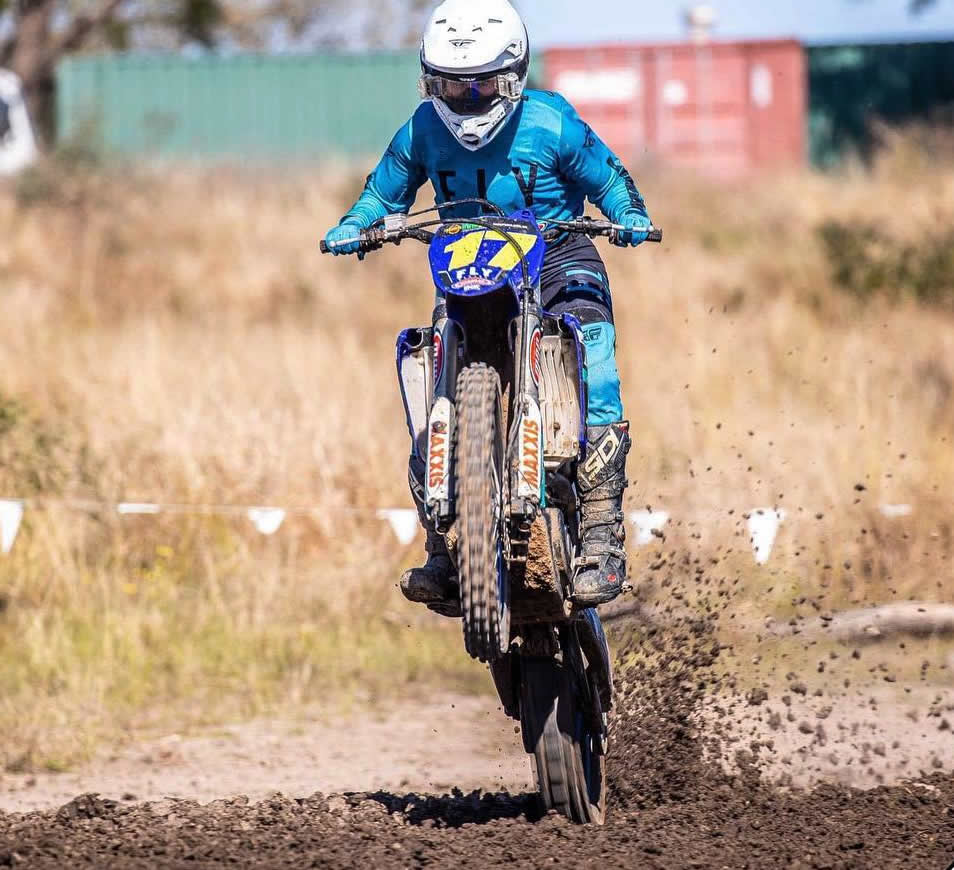 Former Queensland motocross champ Tahlia Drew (right) can't wait to see the state women's title merge with the men at the upcoming Queensland Motocross Championships (July 2-4).
The battle for the maroon plate takes place at Pink Lily, Rockhampton, and for the first time in years the Queensland Women's Champs will run alongside the blue riband Queensland MX1 and MX2 titles.
"Having our state title separately was great for recognition," said Drew, who leads this year's Sunshine State series, "but fewer people saw us racing. So I think it's great that the champs are all together this year. Plus, when the track forms up rougher it'll showcase our skill level much better than the smoother tracks do," continued the 19-year-old personal trainer from Wamuran.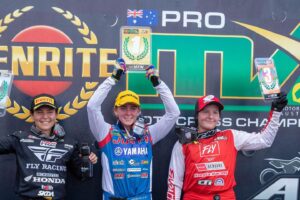 While the current Champion, Cornubia's Tayla McCutcheon will not defend her title due to injury, there is definitely a firm favourite for this year's Women's crown, in Maroochy River rider Charli Cannon.
Still in her rookie senior year, 17-year-old Yamaha factory team rider Cannon has been unstoppable at every level including nationally, with the kind of speed that inevitably attracts international offers in a very short space of time.
With only three podium spots up for grabs, spectators can expect to see an all-in rumble involving the likes of Roma's Hayley Miller, Rockhampton local Riley Carvosso, Jasmine Stagg from Coolum and Brisbane rider Abbey Morrice.
"I think it will be a tough assignment over three days, said Morrice, "because I'm a little underdone with all the training time lost during the rain, but I'm looking forward to it.
"It's great fun and we'll rub some elbows out on the track," continued the 20-year-old apprentice plumber from Wynnum West, "but where the boys might give you the stink-eye coming back to the pits, I love the fact that in the women's, we're all friends after the race, and we laugh about everything that just happened."
The Queensland Motocross Championships take place at Pink Lily, Rockhampton on July 2-4, and tickets are available at the gate. For more information, visit the "RADMX – Rockhampton Motocross Club" Facebook page.
n.b. For riders – ENTRIES CLOSE TOMORROW (Saturday 24/6)
Pics: Drew – Ray Watterson, Cannon – Yamaha media