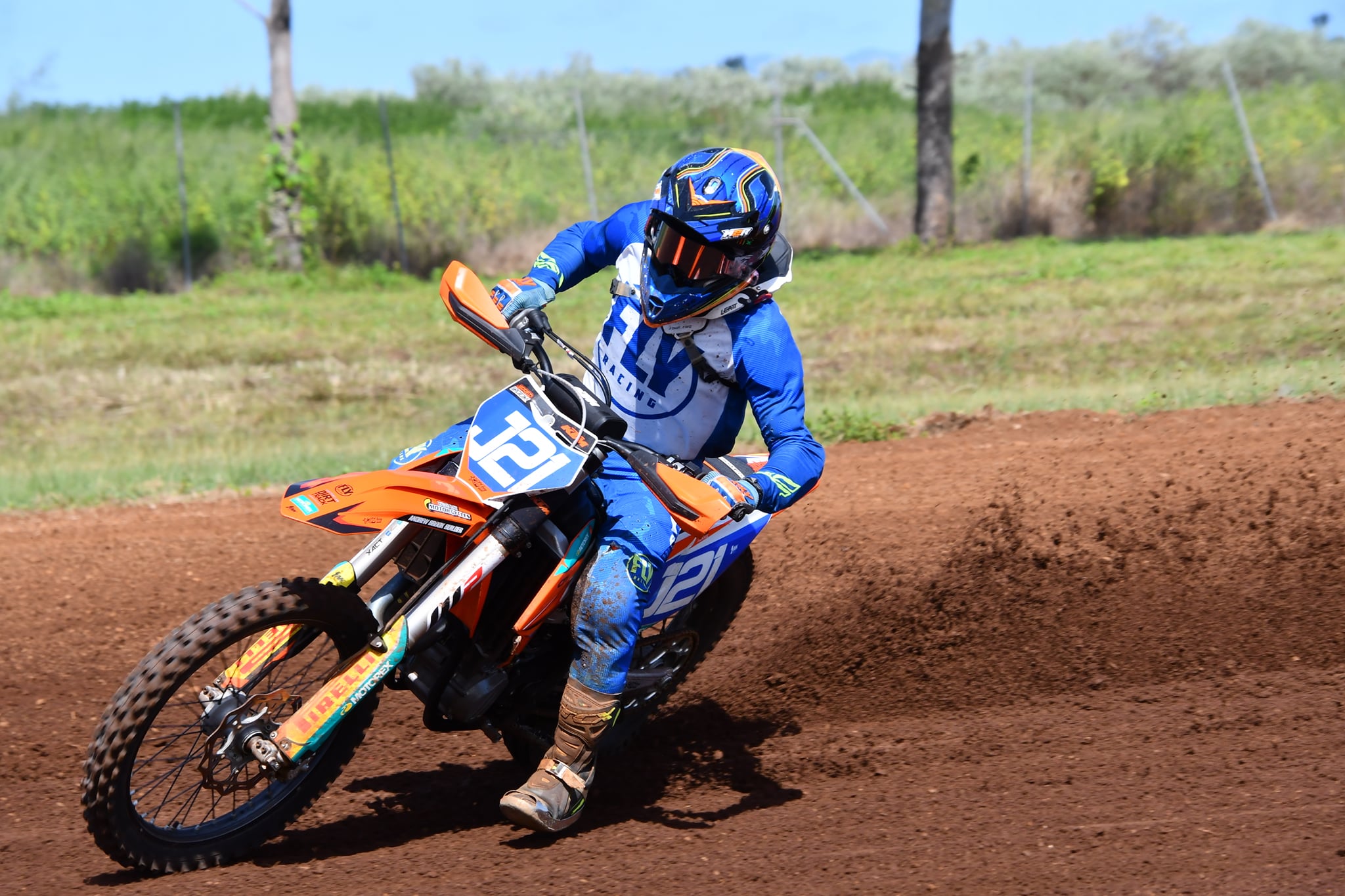 North Brisbane Junior Motorcycle Club-mates Jarred Brook and Briony Hendrickson will attempt to defend their respective national championships at this weekend's Australian dirt track championships at Mick Doohan Raceway at Banyo.
Brook and Hendrickson have been dominant forces in their respective classes since 2017.
A 29-year-old Murrumba State Secondary College Physical Education teacher, Briony Hendrickson has won an astounding 11 Australian women's titles and is hopeful of a 12th.
"Competing in an Australian title is always great fun and never an easy task," said Hendrickson, "but winning another one on home soil would be nothing short of spectacular."
At the tender age of just 23, Gympie carpenter Jarred Brook has amassed a total of 22 national titles across several dirt track disciplines and capacities, but recognises there could be stuff competition, including the likes of 18-year-old fellow Gympie resident Cyshan Wheel, and Gunnedah's Jordan Dall.
"There'll be a few good riders there, for sure," said Brook, "but a home win would definitely mean a lot."
"North Brisbane is a pretty straight-forward track with a pretty standard deco, but it can be grippy or it can be slick, so hopefully the amount of hours I've spent going round there will help me read the conditions.
"The important thing is, you've got to be good through the right-hander!"
It's pretty exciting viewing watching the nation's fastest dirt trackers ply their trade on racing motorcycles with around 60hp at speeds nearing 120kph, and the place to see it is 96 Raubers Road, Northgate, and gates open 7am both Saturday and Sunday.
More info here: https://www.nbjmcc.com.au/
Pics: Colin Stratford