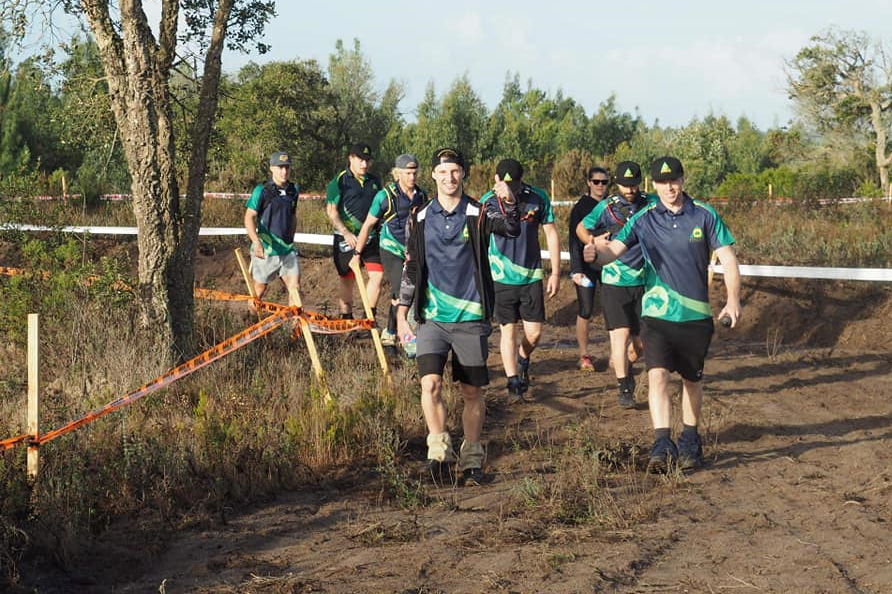 The countdown is almost over as the RecoveR8 Team Australia take to the track on Monday 11th November to compete in the 94th running of the FIM International Six Day Endruo – ISDE.
The RecoveR8 Australian World Trophy, Women's Trophy and Junior Trophy Team members arriving in Portugal from Monday November 4th, have had the chance to walk the tracks that the ten Special Tests and final Motocross Speed race will cover for the duration of the 2019 ISDE. Spending the week learning the terrain of the Portugese landscape at the Algarve Motorsports park, breaking in race bikes on the test track and getting a feel for the conditions has Team Australia expecting a hot and dusty six days of competition to come!
With Opening Ceremonies now the only formality left between our team members and the start of competition, it's almost time for our defending 2018 World Trophy Champions and Women's Trophy Champions to defend their respective titles donning the green and gold.
As a veteran of the ISDE, representing the Australian team seven times and also a 4 x Enduro World Champion, World Trophy team member Matthew Philips has a great deal of experience in the conditions that await the team in this year's ISDE. "I'm thrilled to be representing Australia this year. I was a late addition to the team coming off injury but I know my experience competing in many ISDE and World Enduro races on similar terrain to what we have here in Portugal will be an asset to the team and I hope to pass on as much knowledge as possible to help mentor our team members along the way".
Women's Trophy Team member Tayla Jones, also a veteran of the ISDE with seven Australian team representations and being a part of the staggering six straight Women's Team World Titles, feels her experience can also benefit the Australian Team reclaim the Gold. "This year will be tough as it is every year here at the ISDE. After walking the tracks and getting a feel for the terrain here, it's going to be hot, dry and extremely challenging. It's a long six days and there are lots of fast girls from all over the world competing here but I'm looking forward to being with the team, doing my best and hopefully helping Australia win a seventh straight title!".
Boasting an impressive collection of AORC, World Enduro and ISDE Championships with riders Matthew Philips, Daniel Sanders, Joshua Green and Luke Styke, the RecoveR8 World Trophy Team has a strong base for success in 2019. With three out of four riders scoring towards the overall World Trophy points, hopes are high that Australia can reclaim our 2018 ISDE World Trophy Title.
The RecoveR8 Women's Trophy team will consisting of Jessica Gardner, Mackenzie Tricker and Tayla Jones has similarly high credentials with AORC, GNCC and ISDE Champions all representing Australia in 2019 with the trio aiming for a seventh consecutive Championship win at the ISDE, while our Junior Team will look to bring the heat to Portugal with Team Members Lyndon Snodgrass, Fraser Higlett and Michael Driscoll.
For more information and to keep updated on all things ISDE, follow Motorcycling Australia (MA) on Facebook and Instagram and stay tuned for live updates all next week from the 2019 ISDE Portugal, as both our Trophy and Women's Teams fight to defend their 2018 ISDE Championships!