Contacts:
CONTACT :
President :
Secretary :
Treasurer :
Home Track :
Venue Address:
Lowmead,QLD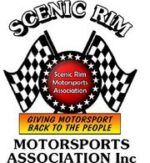 Description:
The Scenic Rim Motorsport Club is a social off road riding group for familes to camp and ride together.
We cater for quads, buggies and bikes
Venue Address:
Stockleigh QLD

Description:
The idea for the club first started in early 2014, and after several meetings, the unincorporated club was born. We became incorporated on the 17th December 2014. We are affiliated with Motorcycle Queensland, so are able to run trail rides , practice days and enduro's, under there rule and importantly , insurance !
Venue Address:
Aitkenvale,QLD