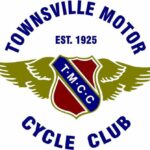 Description:
*Lang Park MX Track circuit is 1.5klm in length consisting of Sand, Loam & Clay mix with man made obstacles running in a clock wise direction.
*Lang Park Dirt Track has Long Track, Dog Leg, Speedway and also Junior Speedway tracks made from Deco.
We are located approx 20 mins west of Townsville off the Flinders Highway.
Camping is permitted at the track, Toilet and Shower facilities available. No freshwater available please bring your own..