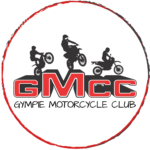 Description:
Gympie Motorcycle Club is a family friendly club, suitable for all ages and abilities.
Our aim is to help both adults and children develop safe motor riding skills and to improve their existing skills in a safe controlled environment.

We aim to provide numerous and varied motorcycle events with the emphasis on fun, safety and efficiency of operation whilst catering for all skill levels and including a large cross section of rider participants.

We have qualified first aid officers on hand in case of injuries.
Contacts:
Chris Gablonski (0408) 708 271
Patrina Benton (0438) 085 595
Jodie Woodgate (0448) 016 368