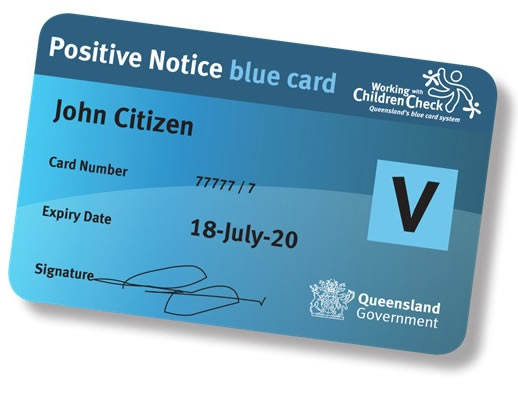 All Club Committees are considered to be engaged in regulated employment with their respective Club if their club conducts child-related activities, for example, child-only races/rides.
All Clubs are required to hold a Blue Card Register and all of their volunteers (including their committees) are required to be screened for blue cards.
Motorcycling Queensland is the governing body for the sport in Queensland. As such we undertakes checks with clubs to check that they are aware of their obligations regarding Working with Children Checks.
If a Club Committee/Volunteer is also an official then their blue card also needs to be linked to Motorcycling Queensland.
Please note that if your club has coaches come from interstate that they will also be subject to the blue card requirements for our state.
Please refer to the Blue Card website for further information.
If you have any specific queries please direct them to admin@mqld.org.au .
Did you know that you can check on a blue card status? – please refer to https://www.bluecard.qld.gov.au/
Please ensure that your club committee details on Ridernet are correct and advise of any changes in your club committee.